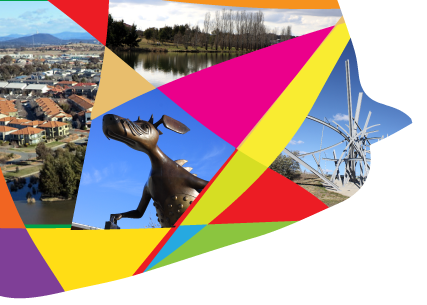 At the end of last month we posted an article about a push for a cinema in Gungahlin 'Lights! Camera! Action! Cinema for Gungahlin'. It now appears politicians have been listening. In the lead up to the ACT Election MLA Andrew Barr has released the following statement:
The ACT Labor Government is delivering a new cinema for the people of Gungahlin.
I am pleased to announce today that the Government will this week be seeking expressions of interest for the development of a mixed use indoor entertainment facility, which includes a cinema complex, within the Gungahlin Town Centre.
This new facility will be an exciting addition to the Gungahlin Town Centre, giving local residents more entertainment options.<!–more–>It will also add to the other recreational facilities currently being constructed in the town centre such as the Gungahlin Leisure Centre and the Gungahlin Enclosed Oval.
This decision comes as a result of the strong community desire for a local cinema in Gungahlin and the ACT Labor Government's commitment to ensuring that the community need for this facility is met in a timely way.
The Government has identified Block 1, Section 12 Gungahlin for release for this purpose – a site bounded by Hibberson, Hinder, Kate Crace and Efkarpidis Streets, which is within the main shopping and entertainment precincts of Gungahlin.
Once the expressions of interest have been assessed a decision will be made as to the most appropriate way to progress the project.
I am confident that we will receive a range of expressions of interest which will see the development of a quality venue as part of this thriving commercial and entertainment precinct.
Courtesy of MLA Andrew Barr Media Release.
The map below shows the block that is being released for this development.