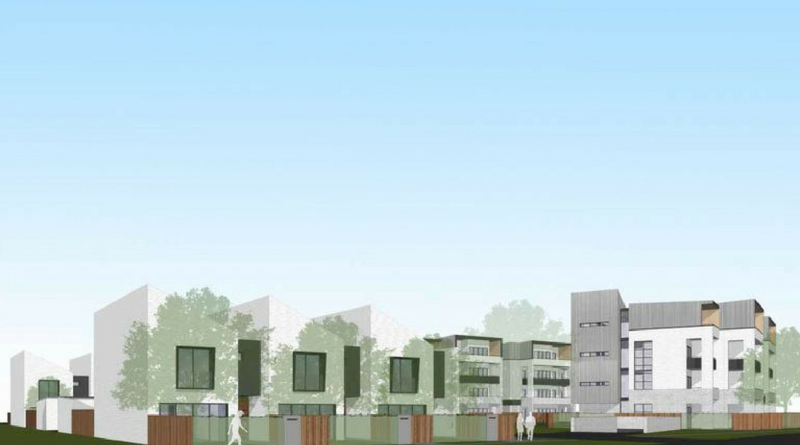 Construction is well underway for a Public Housing Renewal project in the Gungahlin Town Centre.
The development of Block 1 Section 248 Gungahlin Town Centre East comprises 32 dwellings in a multi-unit department.
The latest update from the Public Housing Renewal Taskforce was that this construction was to be completed late 2018.
The site is located at the corner of Kate Crace and Anthony Rolfe Avenue. See map below for detail.