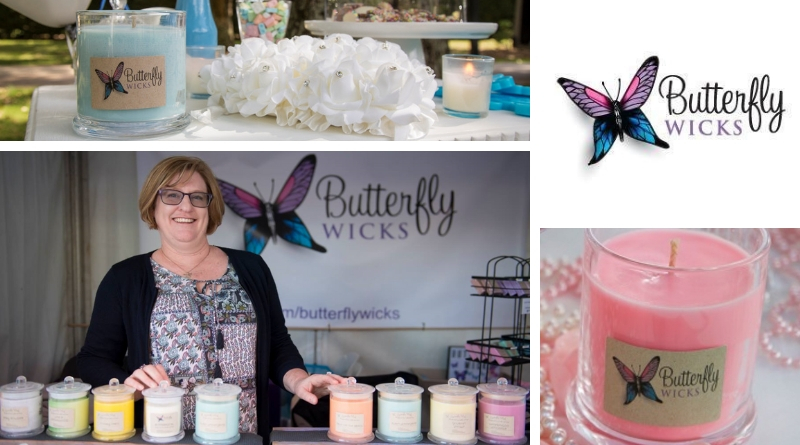 Featuring an extensive range of handmade soy candles and soaps that boast unique and fragrant aromas, Butterfly Wicks is a Canberra business which is rapidly establishing a reputation for quality, sustainable products that are crafted with love.
Business owner and product designer Shane Weise explains the business started as her own personal creative pursuit after a highly successful career in the public service, but the products quickly gained popularity at local markets.
Now Butterfly Wicks wholesales to boutique stores in the capital while also featuring at major markets and offering candle and soap-making workshops.
"Butterfly Wicks came about after a dodgy attempt at making a candle for myself," Shane laughs.
"After that first one, I was hooked and when the personal collection of candles was getting out of hand, my daughter suggested I set up a business and sell them."
Shane made the leap into retail in 2014, setting up Butterfly Wicks as a boutique business that supplied candles to the Canberra region through local markets.
Fondly known as the Butterfly Lady, Shane soon became a fixture on the market scene, with customers seeking out her distinctive handcrafted candles and soaps. Shane says the ethos behind each product is simple but resonates with clientele.
"We want to enhance our customer's enjoyment of life through handcrafted, sustainable products.
"We handcraft each candle and soap so they are unique and have now expanded our range to include body products and candle accessories to provide our customers with a well-rounded selection of products."
Shane notes her customers return time and again because of the quality and sustainability of the ingredients used.
"Most people say it's the wax and the fragrance that they love. The quality makes a real difference, offering aromas that are beautiful and last."
Shane also now offers candle and soap-making workshops, sharing her creative love and skills with the wider community.
Perfect as an activity for baby showers and hen's parties, the workshops see participants introduced to the art of candle and soap-making.
"It's a great afternoon where participants learn the basics and also enjoy an experience with a group of friends having fun."
The workshops are offered at different venues or can be held in people's homes, and Shane says she relishes the opportunity to share her passion.
"I started Butterfly Wicks because I loved candles. Now I get to enjoy the creative outlet I had wanted for many years while providing quality products to the community and sharing the skills of a craft that I love," Shane reflects.
You can find Butterfly Wicks at the Murrumbateman Markets, 360FM, Fash n Treasure and various other market locations. Meanwhile, Butterfly Wicks' products are available via the Butterfly Wicks Facebook page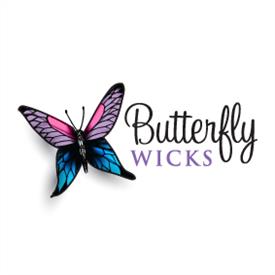 Butterfly Wicks
Cooloola Street Amaroo, ACT, 2914 AU
Butterfly Wicks is a boutique business supplying candles and soaps to the Canberra region through local markets and stockists.VIEW FULL LISTING