Skye Andriske was 15 years old when Marketplace Gungahlin opened as the only manmade blip on an otherwise barren landscape.
"I think there was a sheep paddock next to where we parked the car, which was also in a mud car park," she says.
"Yeah, not much around at all."
Along with her sisters, she accompanied her aunt Liz Toussaint to witness then-Chief Minister Kate Carnell cut the official ribbon on a new shopping centre on Hibberson Street in August 1998.
Now at the heart of one of the fastest-growing regions in Australia, Marketplace Gungahlin is celebrating 25 years this year.
When the new stage of development, known as Level Up, opens on 17 August it will be home to the largest Chemist Warehouse in Canberra, as well as an ALDI supermarket, Daily Market Asian and Desi Bazaar Indian supermarkets and plenty of other specialty retailers.
But when Liz opened Poetry in Flowers on the ground floor, she was among 30 retailers with Woolworths as the anchor tenant.
"It was a pretty busy day for her and my sisters and I had gone along to help her in the background," Skye recalls.
"Coincidentally, I didn't know I would eventually end up running the shop."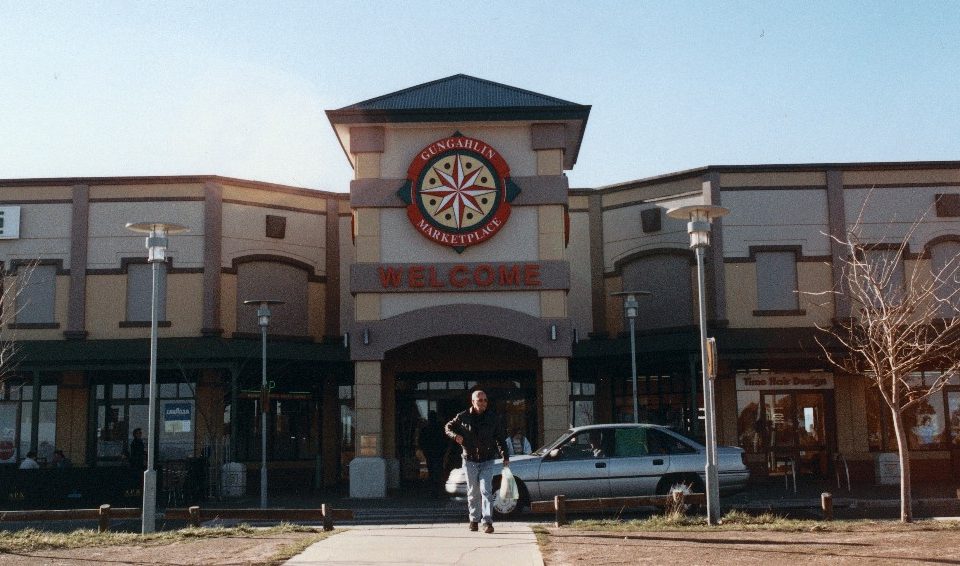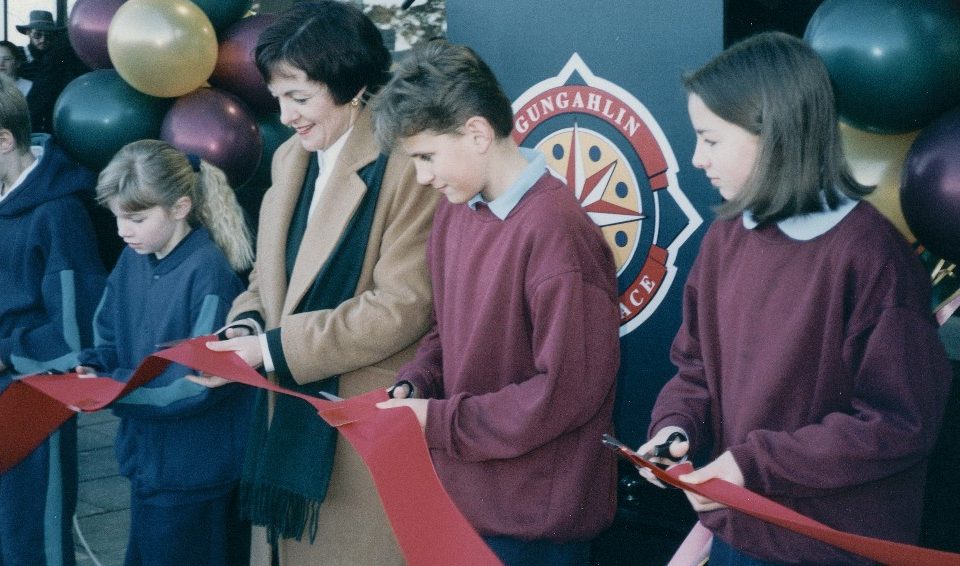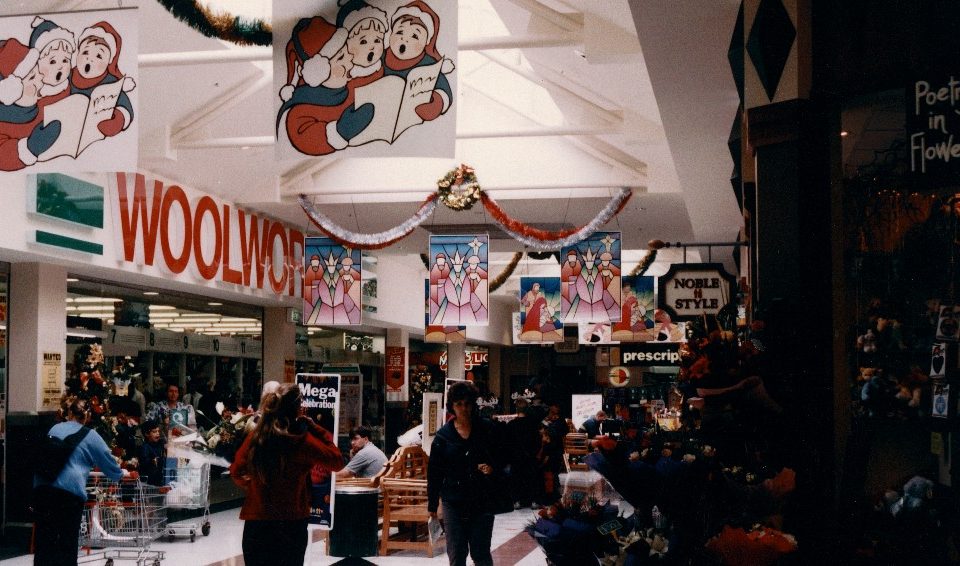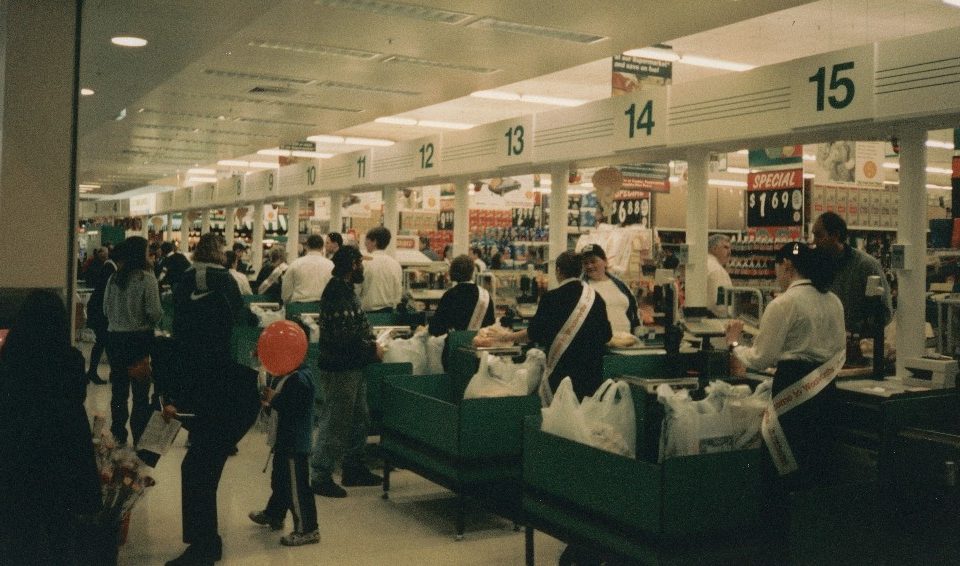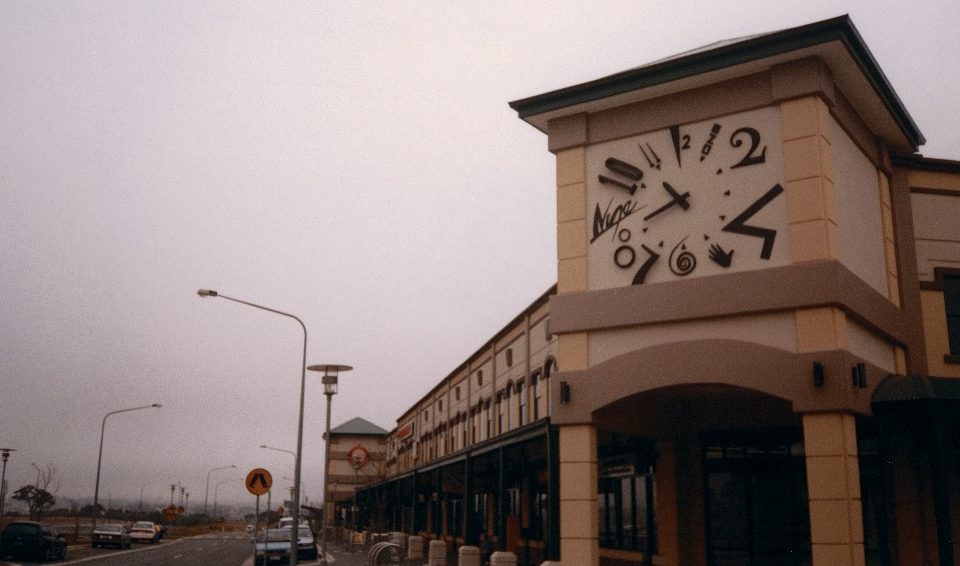 Liz used to sell flowers from a stall at the Old Bus Depot Markets in Kingston with the help of her niece, but leapt on the opportunity for a more stable home in the marketplace.
Skye says it was "pretty much busy straight away".
"The suburb of Palmerston had just started to take off then, and there were other people in rural areas who didn't really have anywhere else to go but further into Canberra. They started to go to the Woolworths here, and my aunt saw trade pick up within the first year."
Poetry in Flowers moved a couple of times over the next two decades, as the marketplace was further developed and large department stores such as Big W and Kmart were added to the fold.
Seven years ago, Liz left the day-to-day management of the shop to Skye, moved from her home in Bungendore to the city and found a new job in housing policy with Treasury. But she still owns the shop, and business continues as usual.
"We definitely see people who have lived in the Gungahlin area, moved away, but then come back," Skye says.
"It's the sort of relationship Liz built with the customers, as well as all the growers and farmers we buy directly from rather than use a third-party supplier. And we've been able to maintain that for 25 years now, and it's really nice."
Poetry in Flowers is open from 8 am to 4:30 pm, Monday to Wednesday, 8 am to 5:30 pm, Thursday and Friday, 8 am to 4 pm on Saturday and 9 am to 3 pm on Sunday.
Marketplace Gungahlin is also asking for Canberra's favourite memories for a chance to win a Marketplace Gift Card. Enter online.
Original Article published by James Coleman on Riotact.