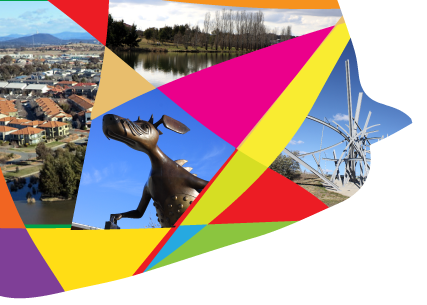 Last night was the opening night for Dramatic Productions Catch Me If You Can the musical at the Gungahlin College Theatre and a group of us went along to check it out. Our recommendation is you better catch it before it finishes on 11th June!
Our night started with drinks and dinner at Siren Bar & Restaurant for the whole dinner and show experience. Funnily enough our night ended at Siren as well for post show drinks as well!
Last year we saw Dramatic Productions show of Into The Woods which we absolutely loved so there was no hesitation in committing to going to see this production.
The musical is based on the move Catch Me If You Can starring Leonardo di Caprio based on the story of Frank Abagnale Junior. I admit I was surprised when Dramatic Productions Director/Producer Richard Block told me about the show and wondered how it would go as a theatre production. I can say that they did a fantastic job of taking the story from the big screen into the theatre. The performance was fantastic with great storytelling and humour throughout the show.
Richard Block said of the show "From the moment I heard the opening number of Catch Me If You Can, I knew it was a show I wanted to bring to the audiences of Canberra. The engaging story, lively characters and fun and flashy feel of the show appealed to the entertainer in me."
We are fortunate to have such a great theatre in Gungahlin that we have at the Gungahlin College. It takes a lot of courage and effort to bring such a production to our theatre here in Gungahlin and I would encourage everyone to get out and check it out. Make a night of it with dinner at a local restaurant beforehand.
Chantel said "I went to Catch me if you can at the Gungahlin college tonight = absolutely brilliant! What a show full of extraordinary performers! Highly recommend. So grateful to have such an amazing production right here in Gungahlin! A must see! Such enjoyment had by all. FANTASTIC!!"
Sheree said "Friday's nights opening night of Catch Me If You Can at the Gungahlin Theatre was brilliant! I am absolutely amazed at the standard of theatre we have here in Our Gungahlin. If you have been thinking about it, go and check it out!!!"
Elizabeth said "I really enjoyed it last night. Highly recommend going."
Book your tickets through www.stagecenta.com