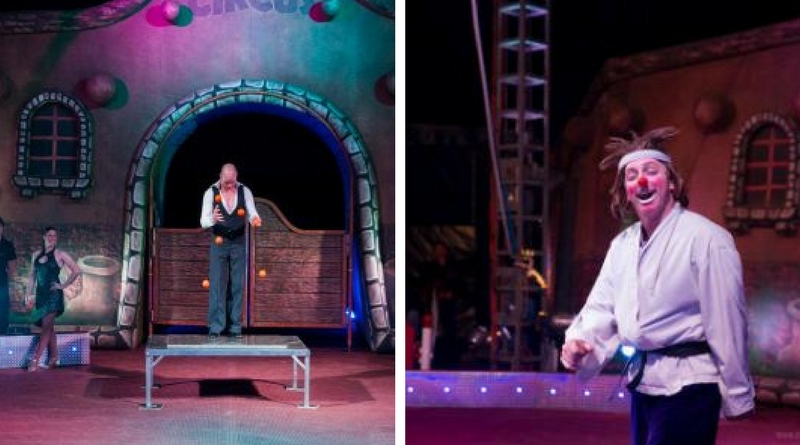 On a cold winters Canberra Sunday we ventured down to the Gungahlin Town Centre to see Webers Circus. It was good to get out of the house for all of us but the wind was icy cold. Good thing the big top is heated although my feet were like ice blocks from the metal floor.
I will have to check with my parents but I think the last time I went to a Circus was probably one down at Bateman's Bay when I was under five. When we first arrived we checked out the 'sideshow alley', with a few games to win prizes, pony rides and spinning saucers. I thought we were clever buying our tickets online to save lining up in the cold but as we went into the tent we were told we had to present our e-ticket to the box office to get a proper ticket, back into the cold wind :-(.
The show itself was brilliant with clowns, jugglers, trapeze work, trick ponies and dogs showing their tricks. Some of the trapeze work was heart in the mouth scary, thankfully everything went to plan for them. The clowns were a particular favour for our two and half year old daughter.
For those that haven't been yet I would definitely recommend checking it out. The show is broken into two halves of about forty five minutes and a fifteen minute intermission. The intermission gives you time to top up on fairy floss, pop corn and drinks, maybe even win a prize or two at side show alley.
Performance photos courtesy of Mark Turner Images. Photos are all rights reserved to Mark Turner Images and taken with the express permission of Webers Circus.