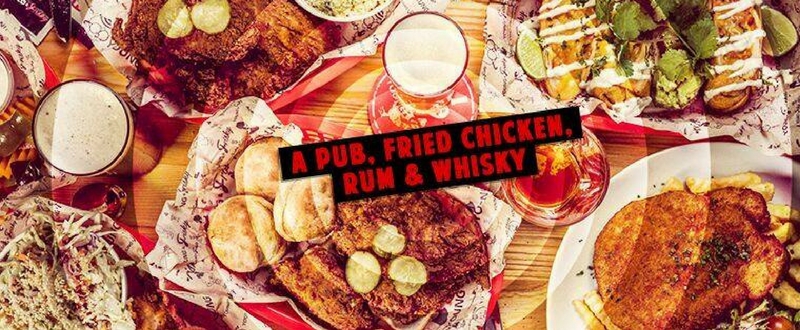 Young and Frisky – Burgers, wings and cocktails….Oh my! "Sometimes you want to go where everybody knows your name and they're always glad you came"
For local Gungahlinites your friendly local proprietor is Young and Frisky, conveniently located in the heart of Gungahlin. The brainchild of the guys who brought you Hopscotch Bar, Young and Frisky is the vibrant little brother and passion project of head chef, Caleb Chubb.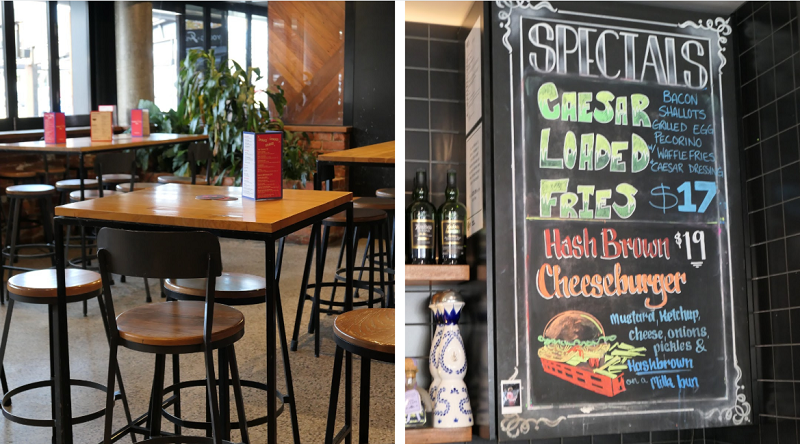 Caleb wanted to achieve two things with Young and Frisky, to provide the best American style burgers and wings (an unusual feature on Canberra menus) and to create an amazing local venue which hosts live sport, music, DJ's, karaoke, bingo and stand up from local comedians. There is even a selection of board games if you are so inclined. Phew……that is quite the list, I get tired just thinking about it.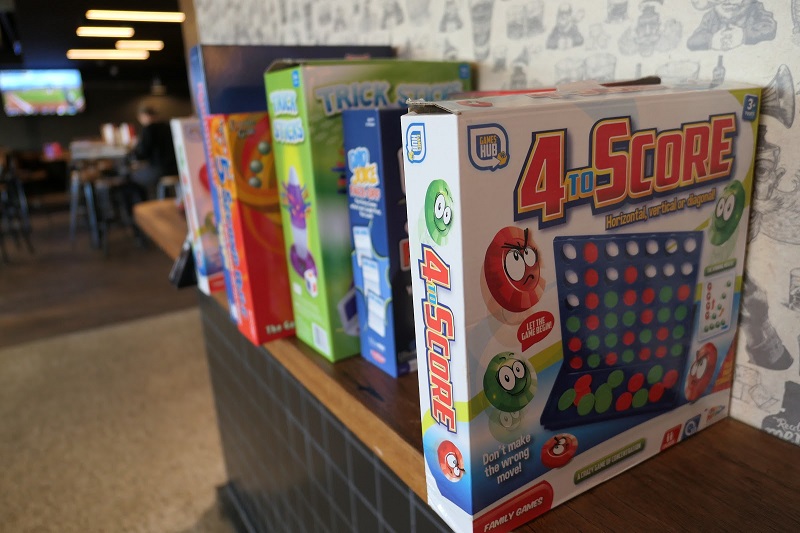 First let's talk food. Caleb has worked tirelessly on his wings and the sauces that elevate them to the next level. I am particularly partial to his Blue Cheese ranch, which is a pure exploration of ooey gooey blue cheese flavour. If that isn't your thing you could try their house made secret "Frisky" sauce which is mysterious in its spicy complexity. The entire range, from classic aioli to a chipotle and Canadian maple sauce, will suit all tastes and adds deliciousness to every dish. The current record on their "Wall of flame" is 81 wings in one sitting. Go on….I dare you.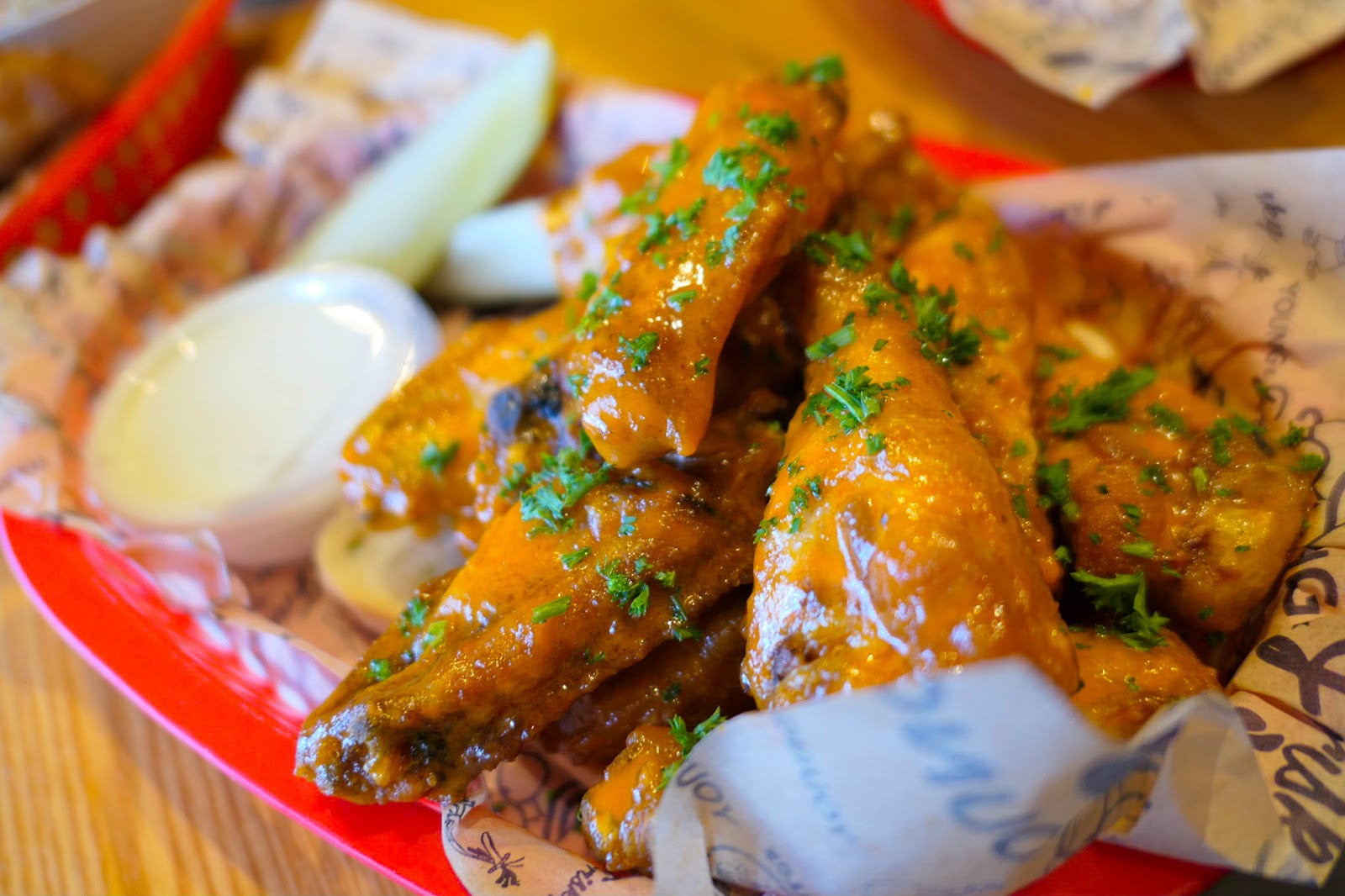 Caleb's personal favourite is his range of burgers with a Kansas style chicken burger and the "OG" burger being his two best sellers. He is particular about the meat, sourcing from a local butcher, and has spent particular effort to find the perfect bun (called a "milk bun") and pickle accompaniments straight from America.
If you are a fan of American sides there is everything you could ever wish for. Loaded waffle fries, popcorn chicken, onion rings, biscuits, mac and cheese. Seriously you can eat all the things! This can all be paired with a classic American style milkshake, or if you are a grown-up, a milkshake with a nip of something special to take the edge off the severity of daily life.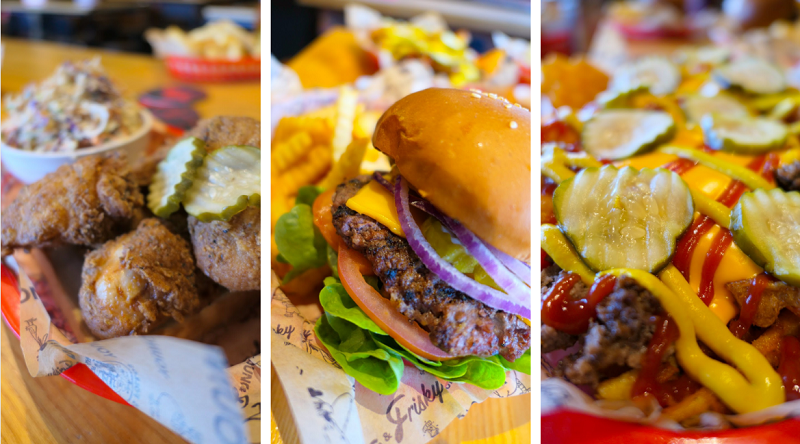 Now we are talking about drinks, "Young and Frisky" take this very seriously. There is a range of beers on tap and a huge range of specialty cocktails and jugs to suit every taste. My personal favourite is the Irish Maiden, a perfectly balanced cocktail inspired by one of the best bars in the world "The Dead Rabbit in NYC". If you want something a bit dryer the "Spritz and Giggles" is your best bet, inspired by the quintessential Aperol Spritz. All up if you are after an entertaining and delicious adventure "Young and Frisky" is a good place to be.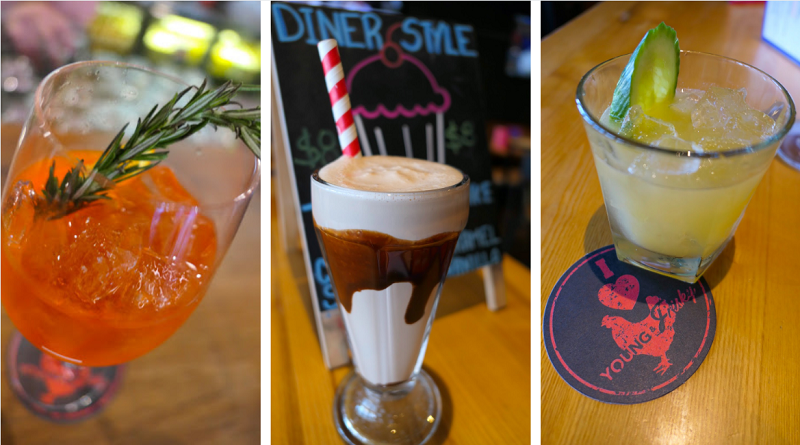 For upcoming events at "Young and Frisky" follow them here on Facebook.
Gender bender bingo is on every 6 weeks
Stand up comedy on Mondays
UFC fights the first Sunday of every month
Karaoke every Saturday from 9 pm
Website: http://youngandfrisky.com.au/
Facebook: https://www.facebook.com/youngandfrisky
Instagram: https://www.instagram.com/youngandfrisky/
Google Maps: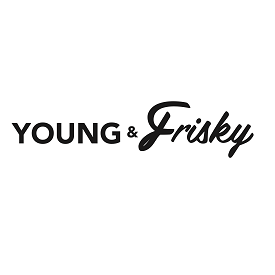 Young & Frisky
Young and Frisky, Gungahlin Place West & Efkarpidis St Gungahlin, ACT, 2912 AU
Welcome to Young & Frisky – From the creators of Hopscotch in Braddon comes a pub, fried chicken, rum and whiskey!VIEW FULL LISTING