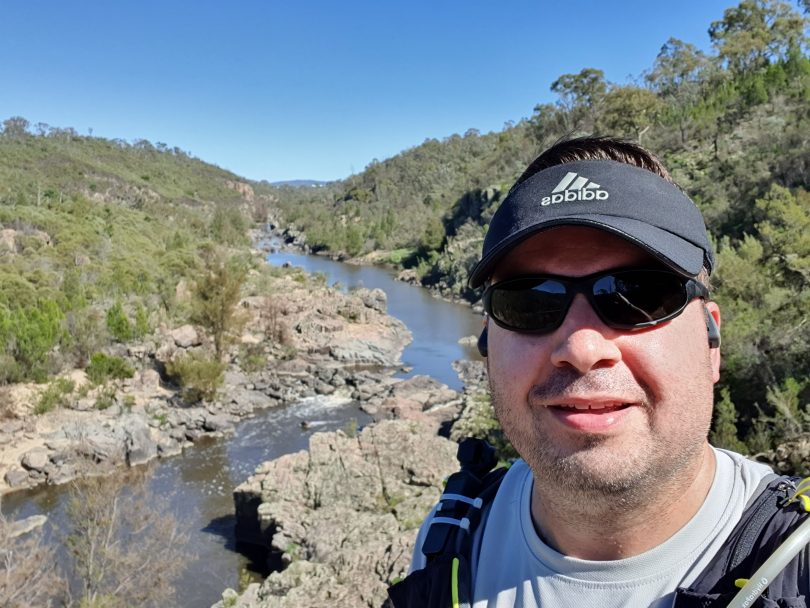 Last week I shared with you Running 145kms around Canberra on the Centenary Trail – Stage 2 where my journey started in Black Mountain Tower and took me to Stromlo Forest Park. This week I bring you stage 3 of 7 where my journey picks up Stromlo Forrest Park and takes me to Tuggeranong.
Stage 3 of this journey was estimated to be 21.1 kilometres, a half marathon from Molonglo Valley to Tuggeranong. After arriving at Stromlo Forrest Park I made my way to the Centenary Trail sign that marked the end of the previous weeks stage. I loaded up the map on my Garmin watch and away I went, heading south away from Stromlo Forrest Park. As in on my way to Stromlo Forest Park the previous week I passed the ACT Bushfire Memorial. The ACT Bushfire Memorial was commissioned by the ACT Government to acknowledge the impact of the 2003 bushfires, to mark the process of recovery, and to thank the many organisations and individuals who played crucial roles in the fire fighting and recovery efforts. It's quite sombre passing the memorial but it is also good we have this place to acknowledge this sad and dramatic day in Canberra's history.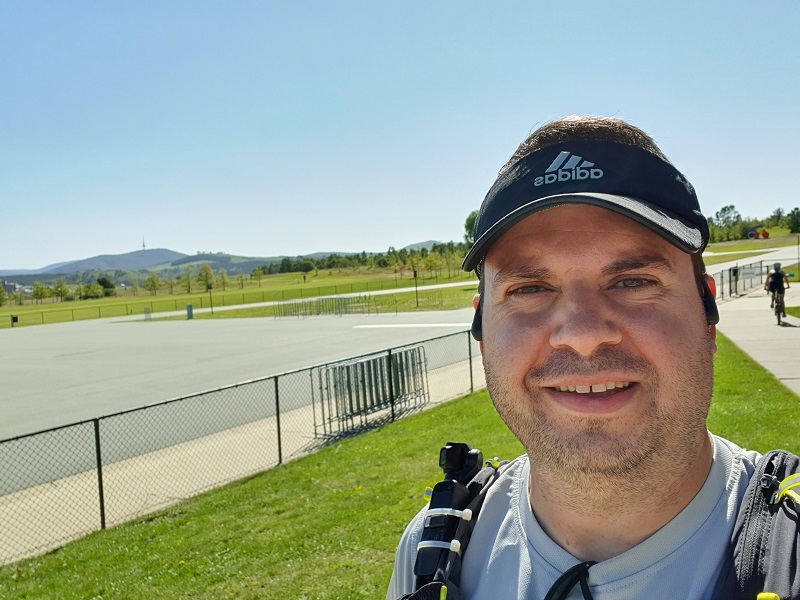 So there I am cruising along the back of Duffy up beside Eucumbene Drive listening to a podcast and it struck me I hadn't heard any updates from Strava yet and realised I had not started my watch!! I estimate I had completed just over 2km at that point so that is where my Strava record shows me starting from.
Up from Eucumbene Drive the trail takes me up behind Chapman onto Cooleman Ridge Nature Reserve. Cooleman Ridge is home to a large population of the threatened Pink-tailed Worm-lizard (Aprasia parapulchella) and there are patches of endangered Yellow Box-Blakely's Red Gum Grassy Woodland, with rare plants in the understorey. This area was an absolute hightlight for this stage as I had never seen Canberra from this perspective before. It was amazing to be up high and look from the south to Canberra. From here I could I see Black Mountain Tower where I started the previous stage of this journey.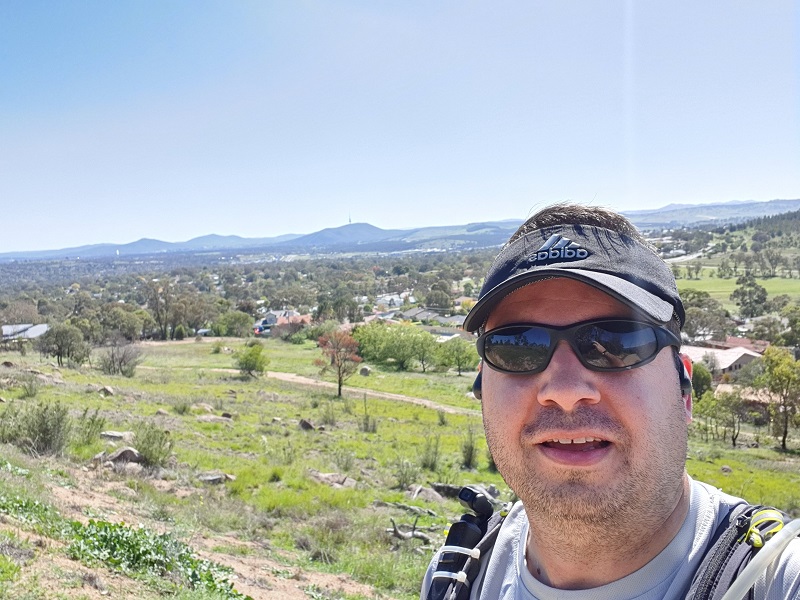 The trail skirts around the southern side of Mount Arawang. This area on its own is worth a visit for an explore, have a read of Take a Hike- Mt Arawang on The Riot Act for more information on this. I think next time I do this stage I will take the time to summit Mount Arawang as the views will be pretty good from up there.
Once out of Cooleman Ridge Nature Reserve I head down Kambah Pool Road past the Murrumbidgee Golf Club. This was a pretty boring long stretch of trail, luckily I had an entertaining podcast to listen to to distract me.
At the end of Kambah Pool Road I reached the car park for the recreation area and here I turned left along the trail. Is it here if you go right you may find other recreational activities at Kambah Pool??
The trail then follows the Murrumbidgee River at a higher elevation than the actual river. The trail here in places is quite narrow and rocky. I needed to be shore-footed here to ensure I didn't trip. At one of the lookouts I was able to see a number of other people taking part in other activities such as fishing and abseiling. This was a great part of the trail as it was the first time running near water so far other than Lake Ginninderra in stage 1.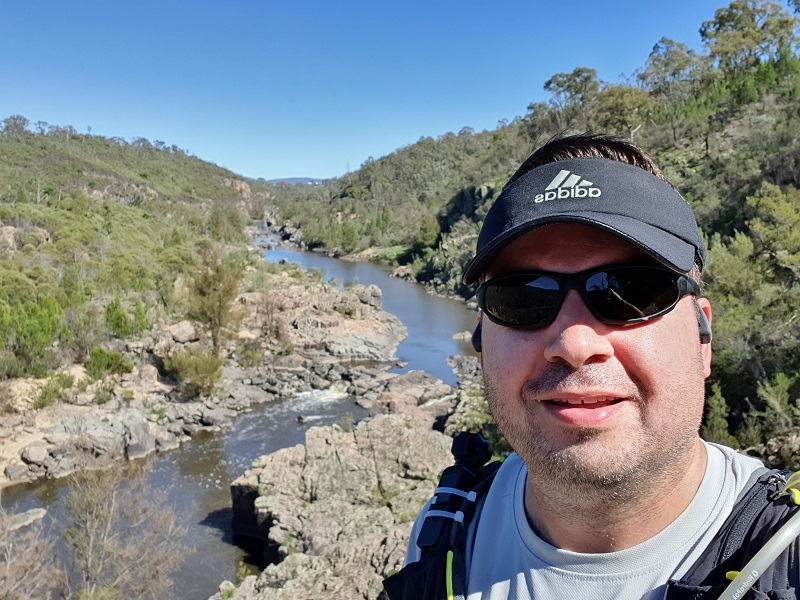 The trail continues on the southern side of Urambi Hills which is part of the Urambi Hills Nature Reserve. To be honest I had never heard of Urambi Hills beforehand so it is great to be able to find out about new parts in Canberra. The path here was again quite rocky but the area really opened up into some grassy open space.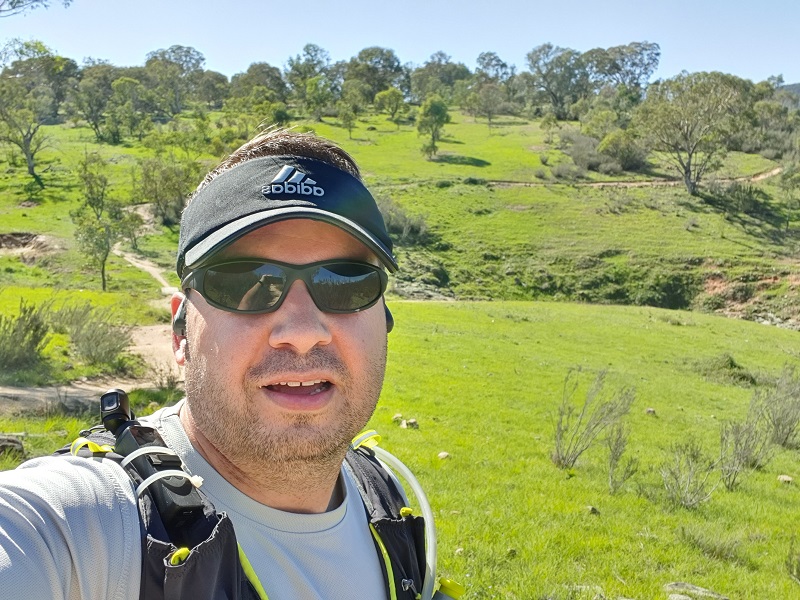 Not long on I came across a stone wall which I discovered is called the Tuggeranong stone wall. This wall is a dry stone wall showing the boundary between the huge Lanyon and Yarralumla properties which was built between 1868 and 1875. This was based on the typical style seen in Britain used as boundary markers. After rabbits swarmed the area in the early 1900s rabbit proof fences were added on both sides of this wall. Originally the wall stretched 1800 metres from this point near the Murrumbidgee river near its junction with the Tuggeranong Creek to what is now Drakeford Drive. There is now just 790 metres left to remind us of our rural past. I think you can see some remnants of the wall just near Athllon Drive as you are driving from the Tuggeranong Town Centre.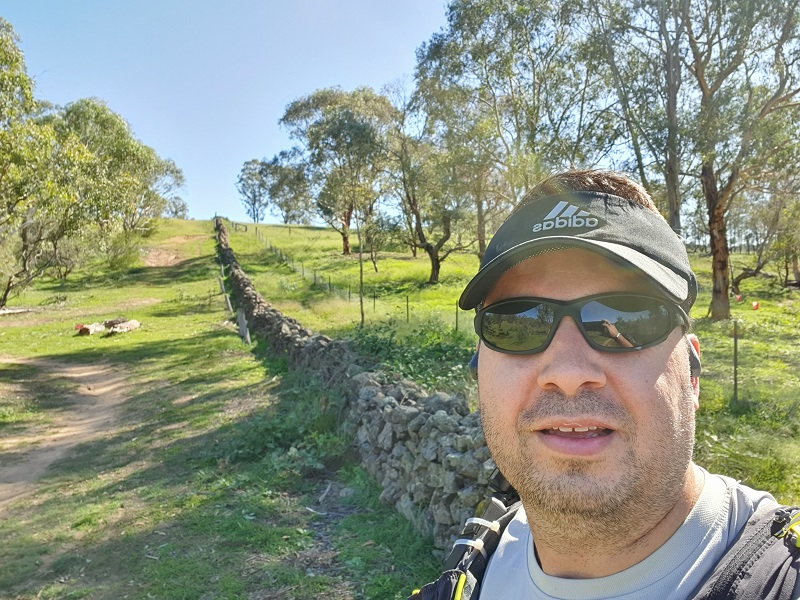 From here it wasn't far to the finish line for stage 3 of 7 of this 145km trip around Canberra. On Athllon Drive there is a Centenary Trail sign to mark the end of this stage. This stage is said to be 21.1km and when I stopped my watch I was bang on 21.1km but as I mentioned there was about 2 kilometres I didn't record after forgetting to start my watch. Make sure you check out my video of highlights below.
The next stage will take me from Tuggeranong to Parliament House and will be the biggest stage to date and with some big hills!
To support my fundraiser for Pancreatic Cancer UK Marathon 2020 challenge I am holding a raffle and tickets are just $10 each with some great prizes on offer.
Do you have the need for speed? In this raffle, prizes include driving a V8 race car at Sydney Motorsport Park, reach over 200km/h skydiving over Canberra from 15,000 feet and a B737 Jet Flight Simulator experience.
Buy your tickets here: Need for Speed Raffle
Tickets will be drawn on Friday 12th June 2020 at Gungahlin Eastlake Club.