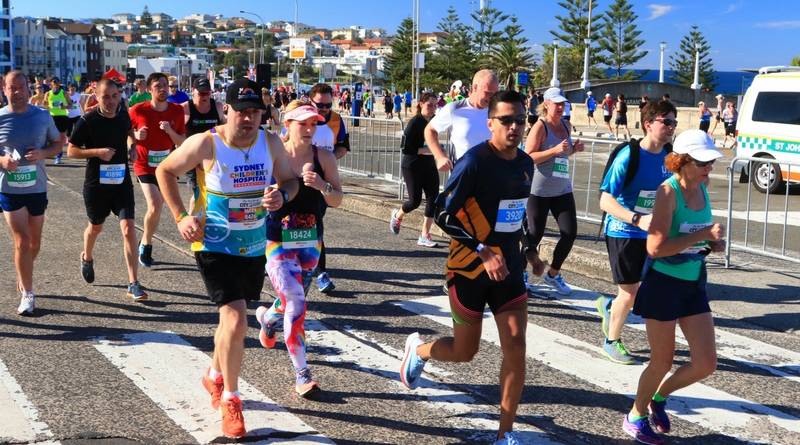 This year I am taking part in all 4 of the City Run Series Events, Brisbane – City2South 14km – completed 1:19:36, Sydney – City2Surf 14km completed – 1:18:46, Canberra Times Fun Run – 14km completed – 1:14:01 and on Sunday I will take part in my final City Run Series event in Melbourne at the City2Sea 15km event where I will be running from the MCG to St Kilda.
I am extremely proud that in each event I have achieved a PB for 14km runs and that I smashed last year's City2Surf time of 1:35:54 by over 17 minutes!
For an extra challenge I also completed two half marathons this year with the latest being at the Melbourne Marathon in October where I beat my time at the Australian Running Festival earlier this year by 8 minutes 14 seconds.
I am doing this as a way of raising money for Dainere's Rainbow Brain Tumour Research Fund for which I am the Ambassador for. Brain tumours kill more children aged between one and 14 than any other disease. In June 2013 local Canberra girl Dainere Anthoney was unfortunately once of those children, tragically passing away at just 15 years old after a courageous four year battle with a brain tumour.
Daniere's greatest wish was to find a cure for paediatric brain tumours which is what led me to represent the Sydney Children's Hospital Foundation, raising awareness and much needed funds for brain tumour research. A donation to Dainere's Rainbow gives hope of improved outcomes for all children diagnosed with this most insidious disease.
Through my City2Surf fundraising page I raised $2,193.35 for the first 3 events. This fundraising page has closed but donations can be made here: https://www.schf.org.au/fundraisers/DaineresRainbow446/Dainere–s-Rainbow-Brain-Tumour-Research-Fund You can leave a message saying it is for my Run For A Cure.