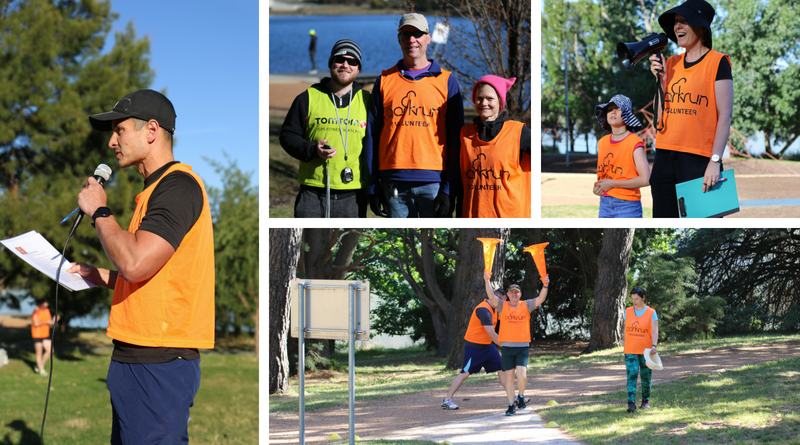 During the week Canberra region parkrun Event Ambassadors, Denise and Gary Clarke attended the 2018 Volunteering Awards, Canberra Region receiving a recognition award for outstanding voluntary service in the Canberra Region. This award was presented on behalf of all the volunteers that make parkrun events across Canberra a success each week.
parkrun organise free, weekly, 5km timed runs around the world. They are open to everyone, free, and are safe and easy to take part in. These events take place in pleasant parkland surroundings and they encourage people of every ability to take part; from walkers or those taking their first steps in running to Olympians; from juniors to those with more experience; they welcome you all.
To hold these events across all 7 courses in the Canberra region including ours here in Gungahlin they need around 14 volunteers each week at each course. The volunteers undertake roles such as run director, time keeper, barcode scanner, marshal and photographer. Since I started being involved in parkrun I have volunteered 19 times, mostly as photographer as I love capturing moments and memories for my fellow parkrunners. A couple of weeks ago there was a last minute call-out for a marshal and I happily gave up my run that day to fill this spot. I personally feel that it's important I give back to parkrun as it has given me so much.
After receiving the award Denise and Gary said "The night was very inspiring, and we were all reminded that you can "give a little, change a lot".
You can read my parkrun story here: My parkrun century and not out
If you would like to know more information about parkrun see here: www.parkrun.com.au/gungahlin/