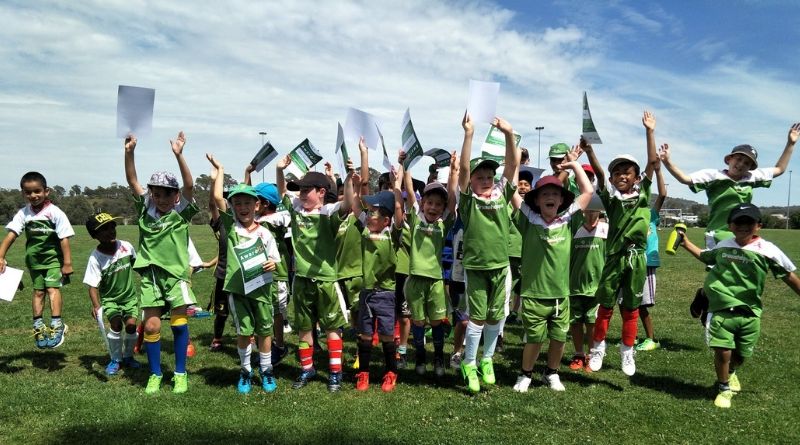 Tiny tots and pre-teens alike are being offered the opportunity to master the basic skills of soccer through the community-based soccer organisation that is Grasshopper Soccer Canberra.
With an emphasis on fun, ball skills and developing a love for the sport, Grasshopper Soccer is a national program that recommenced in Canberra just 18 months ago under the stewardship of lifelong soccer lover, former player and club coach Lee Powick.
Lee notes the program is available for children aged 2-12 and is designed to impart the skills of the game in a non-pressure, fun-filled environment.
"The great thing about soccer as a sport is you don't need to be a certain size or makeup to play. It's one of the most universally loved codes of football that allows you to consistently improve whether you practice on your own or as a team."
Lee says he was drawn to the program as it filled a gap between early learning and club football.
"The program isn't designed to replace the club environment but rather facilitate a love of activity and the desire to play soccer with confidence should a child wish to when they are old enough," Lee explained.
"Young children learn basic skills alongside their parents in classes that are designed to be fun, social and more like a birthday party than training. As they get older they then move into groups that learn the basic rules of the game and the strategies involved."
As a father of two children and a former club player and coach, Lee notes sports like soccer allow children to gain co-ordination skills and embrace a love of physical activity from an early age.
"Basically, the philosophy is life is more fun with a ball at your feet, and we're here to encourage children to get involved."
The program features five distinct age groups, allowing children to learn at their own pace.
Children aged 2-3 are eligible for the Mite program, which features parental involvement.
Children 4-5 are part of the Pint Size program which offers an introduction to the basics of soccer.
Children 5-6 fall under the Intro to Micro program which features more ball skills and non-competitive matches with other players.
Children 6-8 are eligible for the Micro program, with an emphasis on match play, but no previous skills required, and
Children aged 8-12 are given the opportunity to develop the skills to assist with the transition to club soccer" as part of the Micro+ program.
Meanwhile, Grasshopper Soccer Canberra is hosted at a range of convenient venues throughout the ACT, including Griffith, Gungahlin, Tuggeranong, Watson, and Holt.
You can learn more about Grasshopper Soccer Canberra at www.grasshoppersoccer.com.au, or contact Lee Powick directly on 0431 986 494.
No items found.