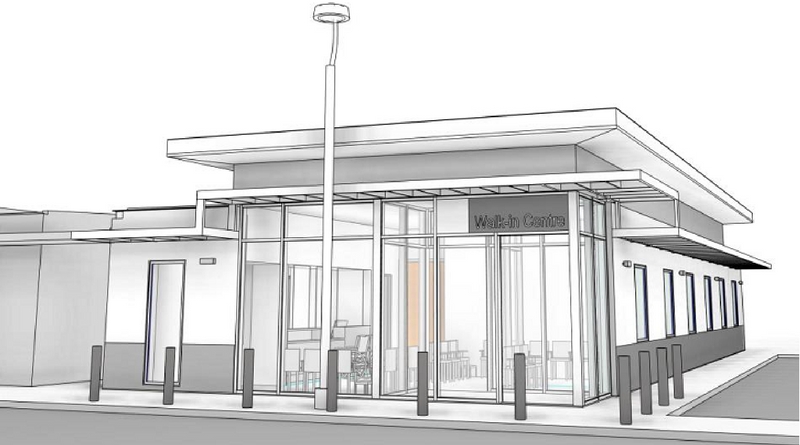 The Gungahlin community will soon have access to free local healthcare services with construction works now underway on a new nurse-led Walk-in Centre.
The Gungahlin Walk-in Centre will be Canberra's third centre offering free one-off treatment for people with minor illness and injury, with two others already operating in Tuggeranong and Belconnen.
"It's wonderful to see work starting today on the new Gungahlin Walk-in Centre, which I know will be a popular healthcare service for the growing local community," said Minister for Health and Wellbeing Meegan Fitzharris.
"The new Gungahlin Walk-in Centre will be co-located with the existing Gungahlin Community Health Centre on Ernest Cavanagh Street. It will provide the community with access to high quality, extended hours health care services closer to where they live.
"The ACT Government is investing $2.9 million to build the new Walk-in Centre, which is due to open in the third quarter of 2018 with a team of highly skilled Advanced Practice Nurses."
Australian Nursing & Midwifery Federation ACT welcomed the new Walk-in Centre.
"The ANMF ACT Branch welcomes the development of a new Walk-in Centre at Gunghahlin that will provide access to free health services to people in Canberra's north. Our highly skilled ACT Nurses are well placed to provide these services, including wound care, treating minor skin conditions and upper respiratory tract infections," said ANMF ACT Branch Secretary Matthew Daniel.
The Gungahlin Walk-in Centre will feature four treatment rooms, a high ceiling corridor to let natural light into the building and easy access from the public car park.
Designs for the centre are complete and approved, and are based on the successful design of the Belconnen Walk-in Centre, which has been operating since July 2014.
"Our Walk-in Centres in Belconnen and Tuggeranong are incredibly popular and see more than 36,000 patient presentations every year," said Minister Fitzharris.
"Canberra is a city of people who have busy lives and need after-hours options. Walk-in Centres provide an alternative to other public health services and complement the other services on offer.
"Walk-in Centre nurses can provide referrals and updates back to a patient's GP to enable them to continue providing treatment and advice for these patients' ongoing health needs.
"We are committed to delivering person-centred, safe and effective care with the appropriate health infrastructure to meet the future needs of our community. Delivering more Walk-in Centres across our city is a key part of this," Minister Fitzharris said.
For more information visit: www.walkincentre.act.gov.au
See here for previous post: http://www.mygungahlin.com.au/posts/gungahlin-community-health-centre-walk-in-centre