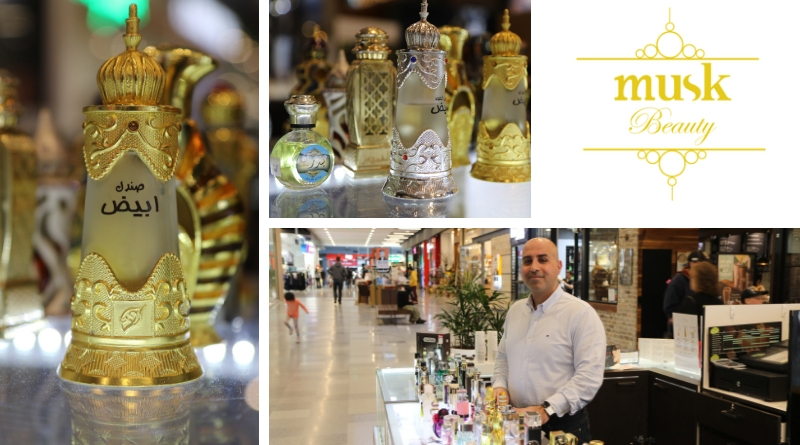 Musk Beauty – Fragrances and cosmetics as evocative as they are exotic
Boasting some of the finest Arabian, oriental and occidental fragrances available, Musk Beauty offers an extensive range of perfumes, skincare products and household fragrances.
Specialising in high-end perfumes sourced direct from Dubai, Musk Beauty's premium scents encapsulate centuries of perfume-making tradition and harness the finest natural techniques available, bringing the luxury of the Arab world direct to the Australian market.
Musk Beauty managing director Adel ALSharif explained his Gungahlin shopfront and online store were designed to showcase the premium perfumes of the Arab world, while offering customers a unique and evocative experience that was second to none.
Mr ALSharif explained a hallmark of Arabian fragrances was the long-lasting, deep aroma that offered an emotional connection which extended far beyond just wearing perfume.
"In the Arabian Peninsula, perfume is traditional and cultural. It's designed to move your emotions and evoke feeling," he said.
Musk Beauty's focus involves matching the perfect scent to the personality of the wearer, and Mr ALSharif noted his dedicated staff were on-hand to guide people through the experience.
"Every fragrance is different. From the luxurious scent of musk to captivating oud wood aromas and amber creations, there is something so unique about Arabian perfumes. They conjure deep-seated emotions and linger in the air alluringly long after the wearer walks by."
The Musk Beauty brand builds upon Mr ALSharif'sdecades of experience in the perfume industry in the City of Wonders – Dubai.
The range includes the largest selection of oil-based perfumes in Australia and encapsulates his passion for traditional perfumes and the unique aromas they afford.
"I thoroughly enjoy educating customers about these products, and our commitment is to offer a sensory experience that is second to none."
Meanwhile, the range of oriental perfumes for men and for women is complemented by an extensive array of home fragrances, the finest skin care products and the highest quality cosmetics.
Major brands like Adorn mineral and organic cosmetics and Australian natural skincare range Jojoba are among the sought-after products Musk Beauty has available.
With a comprehensive loyalty program and state-of-the-art online storefront, Mr ALSharif said his aim is to offer products that are unique within the Australian market.
Among the services included are gift wrapping, perfume consultations and loyalty discounts, while first-time online buyers are given a 10 per cent discount on products in addition to free shipping.
For special occasions like Mother's Day and Father's Day, Musk Beauty also offers free bottle engraving to add a truly personal touch, and all online orders feature fast delivery.
Musk Beauty is located in Marketplace Gungahlin – K-Mart Mall, and features a comprehensive online store at www.muskbeauty.com.au.
No items found.
If you would like your Gungahlin business featured on My Gungahlin please get in touch to discuss – mygungahlin.com.au/about/advertise-your-business