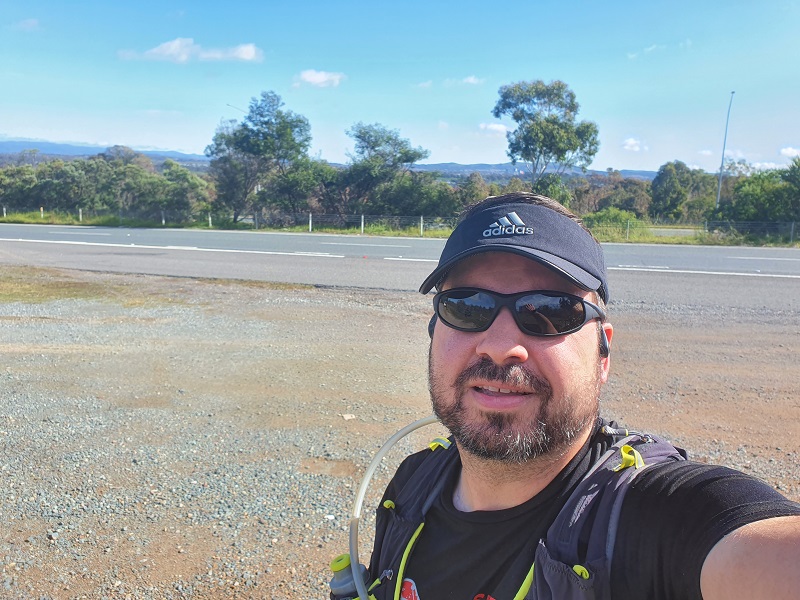 Last week I shared with you Running 145kms around Canberra on the Centenary Trail – Stage 5 where my journey started at Parliament House and takes me to North Watson. This week I bring you stage 6 of 7 where my journey picks up at North Watson and takes me to Mulligans Flat car park in Bonner.
I am undertaking this challenge as part of my training towards my marathon challenge for 2020 and fundraiser for Pancreatic Cancer UK. You can support this fundraiser by purchasing tickets in our raffle which has some awesome prizes on offer. Details further on.
This route was forecast to be another short one at 18 kilometres and I was looking forward to heading back into our 'backyard' by heading into Gungahlin. The track takes past the Hughie Edwards VC rest area on the Remembrance Driveway just of the Federal Highway, through Goorooyaroo Nature Reserve and Mulligans Flat Woodland Sanctuary.
Whilst there was works going on at Goorooyaroo for additional predator proof fencing to extend the Mulligans Flat Wooodland sanctuary there was a temporary diversion but that has been closed now and the trail reverts back to the original route.
Heading off from the Centenary Trail sign on the side of the Federal Highway I set off through a narrow trail north towards the Federal Highway and then headed east along the ridge next to Majura Parkway and then down underneath the parkway via an underpass.
Coming up from Maura Parkway the trail then leads to the Hughie Edwards VC rest area just off the Federal Highway. This Memorial Park commemorates Hughie Edwards who was awarded the Victoria Cross (V.C.) during World War Two.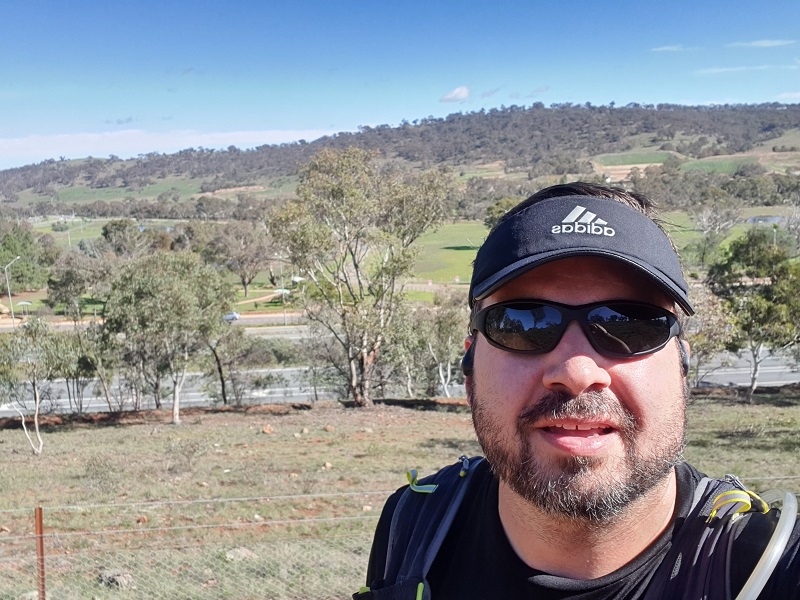 From here the trail then leads through an underpass under the Federal Highway and into Goorooyaroo Nature Reserve. Goorooyarroo Nature Reserve, part of Canberra Nature Park, is an 829 hectare reserve located in north-east Canberra and includes the prominent hill on the ACT/NSW border, known as 'Old Joe'. In 2018 a 12km predator proof fence was constructed within Goorooyarroo Nature Reserve and the adjoining Throsby Offset Area, creating the 801ha Southern Exclosure within Mulligans Flat Woodland Sanctuary.
From here the trail heads down towards Horse Park Drive and then west heading into Mulligans Flat Nature Reserve. The reserve protects Yellow Box-Red Gum grassy woodland and several woodland plant, grasshopper, lizard, bird and mammal species. The reserve is also home to the Mulligans Flat Woodland Sanctuary. This is such a treasure to have in our backyard in Gungahlin. If you haven't yet explored this area I encourage you to get out and check it out. Someone recently said if you have been to Mulligans Flat and didn't see an Echidna did you really go? There is a great opportunity for some great wildlife spotting.
After running through Mulligans Flat I then came out in Forde near Amy Ackman street. The Centenary Trail then leads along next to Amy Ackman Street which features a marker to highlight this is where the Old Gundaroo Road used to be.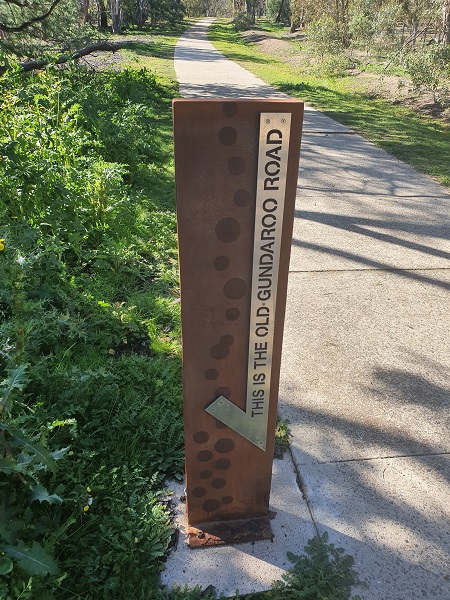 The trail ends at the Mulligans Flat Road Car Park and where I chose to stop this route after 15.73km. According the the Centenary Trail routes this stage should end a bit further along at the Northern Border Campsite. I will pick up the next stage where I ended this stage where I will run to where this all started 6 weeks ago back in Hall.
This was a great stage with the majority of it being stage and plenty of amazing nature to admire. The proximity to Gungahlin makes it an easy area to visit and plenty of trails to explore. Make sure you check out my video highlights below.
To support my fundraiser for Pancreatic Cancer UK Marathon 2020 challenge I am holding a raffle and tickets are just $10 each with some great prizes on offer.
Do you have the need for speed? In this raffle, prizes include driving a V8 race car at Sydney Motorsport Park, reach over 200km/h skydiving over Canberra from 15,000 feet and a B737 Jet Flight Simulator experience.
Buy your tickets here: Need for Speed Raffle
Tickets will be drawn on Friday 12th June 2020 at Gungahlin Eastlake Club.