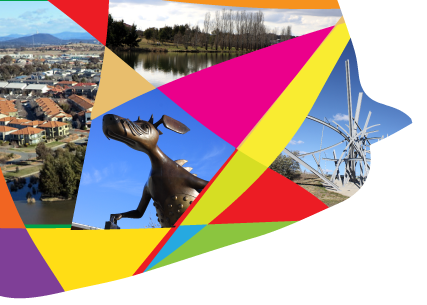 Today Mr and Mrs Claus made a brief appearance for the opening of Kmart Gungahlin and other new speciality stores in Marketplace Gungahlin.
We can confirm that Mr and Mrs Claus will be available for the children of Gungahlin to visit and put in their Christmas wishes at Marketplace Gungahlin from November 26th until Christmas Eve.
Free photos with Mr and Mrs Claus will be available, so don't forget your cameras and best smiles! You will find Mr and Mrs Claus in the Big W building next to the play area Monday – Friday 12pm – 5pm and Saturday – Sunday 10am – 2pm.
While you are at Marketplace Gungahlin and getting your Christmas shopping done you can also get your gifts wrapped. For a gold coin donation per gift, you can have all your Christmas presents wrapped. All monies raised will be donated to various charities.
Mollycoddle Parties will be offering heaps of kids activities throughout the school holidays, keep an eye out on our events page for details.