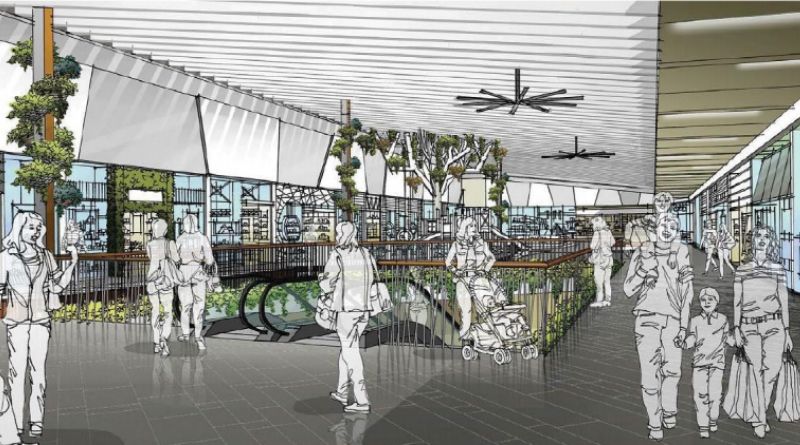 Marketplace Gungahlin has released plans for their proposed stage 4 development which will create a new retail level above the Kmart mall. The mall will be anchored by an Aldi supermarket and 4 mini majors along with 14 specialty stores. The Aldi store will be a full line store similar to the store in the Canberra Centre and will be approximately 1,750sqm, approximately 450sqm larger than the current store. There has been no announcement on the other mini majors or specialty stores.
A large children's playground with natural light will also be incorporated adding a strong difference and significant draw card to the level 1 mall.
This new level will be connected to ground floor by escalators, travelators and lifts. There will also be a pedestrian bridge to access level 1 in the Big W mall and the new level 1 in the Kmart mall.
There will be additional male, female, disabled amenities and parents room constructed as part of this development.
The Development Application is expected to be lodged in early July 2019 with approval prior to Christmas 2019. The timing of construction is yet to be confirmed.
You can view the development proposal here: Marketplace Gungahlin Stage 4 Development Proposal
This is in addition to a previous development application that was submitted in March 2019 that has subsequently been approved for the lane way development off the Woolworths mall. See here for more details, Marketplace Gungahlin submits Development Application for a new lane-way eatery The construction for this is hoped to be completed by the end of 2019.
Marketplace Gungahlin has also advised they will be installing a car park management system to identify and highlight where car spaces are available. No timeframe was provided on the installation of this.