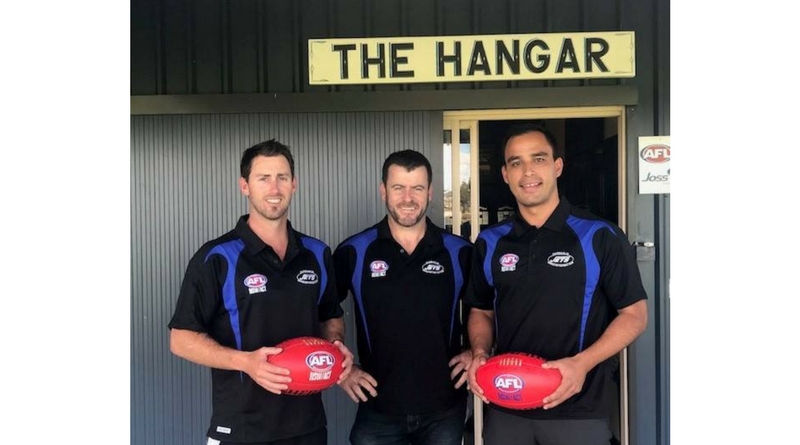 It is with immense pleasure that the Gungahlin Jets announce their Division 1 Coach – John Love. John joins the Jets after having a year off to study a double Masters. John has an extensive coaching and development history with AFL Canberra and the Belconnen Magpies. He was an Under 18 GWS Academy coach (ACT), Under 16 AFL Canberra Representative coach and has coached multiple Indigenous Academies including the Adam Goodes Academy. John also held the role of AFL Talent and Coaching Manager – ACT South Coast from 2012 to 2015. In this role, John was responsible for coaching development in the region at Levels 1 and 2 and managed the talented player program.
As a player, he has played in excess of 100 games at the Magpies including captaining the Belconnen FC NEAFL team in 2010 and 2011. He is a multiple premiership player and has also represented AFL Canberra in 2010 and 2012. John was also the midfield coach for the AFL Canberra Men's Representative team in 2016. The Jets warmly welcomes John and his wife Loren, their son Kabe and daughter Mae.
This announcement is off the back of Monday's exciting news that Brent Fraser was signed as theRising Stars Coach.
Brent is also a decorated player and premiership coach that will also fill an Assistant role to John in Division 1 as well as being a Senior player.
Brent has been a successful player with Turvey Park and the Wagga Tigers before playing with Broadbeach in the QAFL, he then went on to be Premiership Captain/Coach with Coomera in Queensland. He has a very keen desire to develop U17 and RS players and help integrate them into Senior football. Brent has also contracted with the club to play Division 1. Brent has several Best and Fairest, Players player and Most Consistent awards to his name. The Jets also warmly welcome Brent and his wife Shelly, their son Max and daughter Macey.
Local junior and previous Assistant – Joseph Looby has also been appointed as Brent's Assistant Coach in Rising Stars.
The Jets will be announcing other key appointments over the upcoming weeks.
Since the end of the 2017 season the Jets have made several changes to both its Board and Senior Committee. This structural alignment will see improvements between both Juniors and Seniors with a strong focus on Junior development and the integration of Juniors into the Senior part of the club through Rising Stars.
Jets Chairman, Matt Porter said 'We have undertaken a complete review of the Senior elements and identified significant areas for improvement in development and cultural areas which will be key in on-field performance. We also need to align with an already successful Junior part of the club. This change needs to be driven from the top down, from the Board and Senior committee and into playing group and their families and supporters. Every member playing or non-playing will play a part by focusing not on fighting the old ways, but building on the new.'
The Gungahlin Jets Seniors have commenced training and will continue until the last week before Christmas. Training is held at Amaroo oval on Tuesday (6pm) and Thursday (6.30pm). For more information please contacting Chairman, Matt Porter ([email protected]) or Senior President, Anthony Hambleton ([email protected])