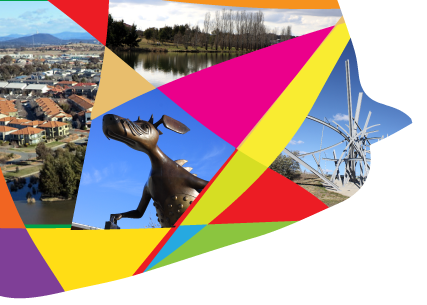 On Friday night we went along to the opening night of Dramatic Productions Stephen Sondheim's classical musical – Into the Woods. The production was held in the Gungahlin College Theatre and as this was opening night this was a black-tie affair. It was great to see many familiar faces dressed up for the event, the first of it's kind held in the theatre.
Our night started out with dinner at Siren Bar & Restaurant where you can purchase dinner and show tickets for their night time shows. After dinner and a couple of drinks we made our way across to the theatre where the foyer was already packed with people waiting to enter the theatre. Drinks and snacks were being served by staff from Siren Bar & Restaurant.
Not having seen the movie I wasn't sure what to expect other than the story is about what happens when all our favourite fairy tale characters meet. I was really looking forward to seeing how well a production would go in our local theatre. I was really impressed, we are fortunate to have such a facility here!
Upon entering the theatre to take our allocated seats I noted the impressive set with large trees and branches to show we were going Into the Woods.
The show is broken into two acts with an intermission to allow you to enjoy some more refreshments.
I was rather impressed with the production and the cast, well done to Director, Richard Block and those involved!
Into The Woods is playing until 12th September so book your tickets quick and enjoy a night out here in Gungahlin.
It would be great to see more of these types of productions being held here in Gungahlin for a great night out.
For show information: www.stagecenta.com
City News review: Super cast makes most of living unhappily ever after
Canberra Critics Circle review: Into The Woods
Canberra Critics Circle review: Into The Woods