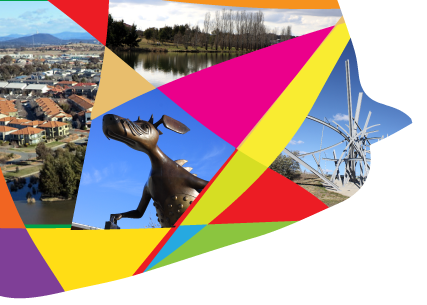 The 22nd National Harley Owners Group Rally comes to Canberra in October from Friday the 19th to Sunday the 21st. The Rally will see hundreds of Harley owners descend into Canberra for their annual get together to celebrate all things Harley. They will be based at Thoroughbred Park where Australian singer and songwriter Richard Clapton will open the event with a concert for the attendees.
Harley owners not staying at Thoroughbred Park will take up accommodation in the surrounding area close to Thoroughbred Park.
During the weekend the Harley's will be seen out on Canberra roads checking out the sights of Canberra and surrounding areas. On the Sunday there is a planned Thunder Run of all Harley owners on a designated ride throughout Canberra from 10am. It is expected there will be over 1,000 Harley's on this ride! The Harley owners will ride down the Barton Highway from Thoroughbred Park, down Gungahlin Drive, continuing onto the Parkway, exiting off at Lady Denman Drive, turning onto Cotter road, up Adelaide avenue, around State Circle, across Kings avenue bridge, along Parkes Way, back up Gungahlin drive and the Barton highway to Federation Square.
From 11:30 on the Sunday after the Thunder Run a Show n Shine will be held open to the public at Federation Square. This will be a spectacular sight!