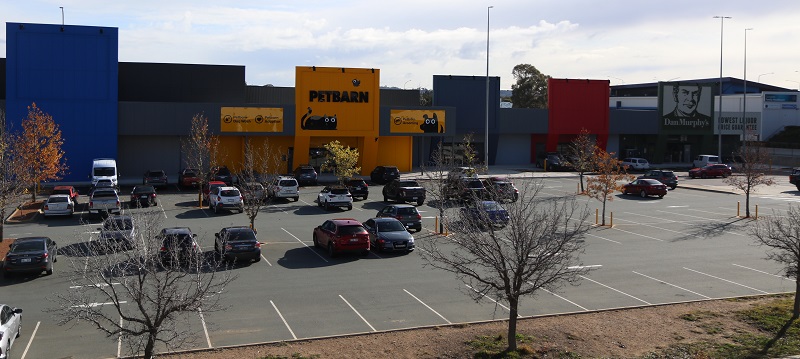 'Gungahlin Magnet' will be the name of the new group of shops at the old Magnet Mart Gungahlin site which has attracted a number of new businesses to Gungahlin. The owners of this site Argus Property Investments wanted to show recognition to Paul Donoghue the founder of Magnet Mart who originally developed this site in Gungahlin many years ago.
Argus Property Investments purchased the site in October 2012 when it was leased to Woolworths when it was Home Timber and Hardware with approximately 15 years left remaining on the lease. After Woolworths exited the hardware business in 2016 closing their Masters and Home Time and Hardware stores a settlement was reached in mid 2018 for Woolworths to exit the site after it sat vacant for quite some time. This then opened the door for the site to be redeveloped for shops rather than a hardware store or one large bulky goods store after changes to the crown lease were approved.
To allow for multiple tenancies a large demolition and construction activity was undertaken to demolish a large section of the rear of the building to allow for a service road for deliveries and loading dock. The construction also saw the old timber yard rebuilt and enclosed and the garden centre saw an extension with a new building constructed.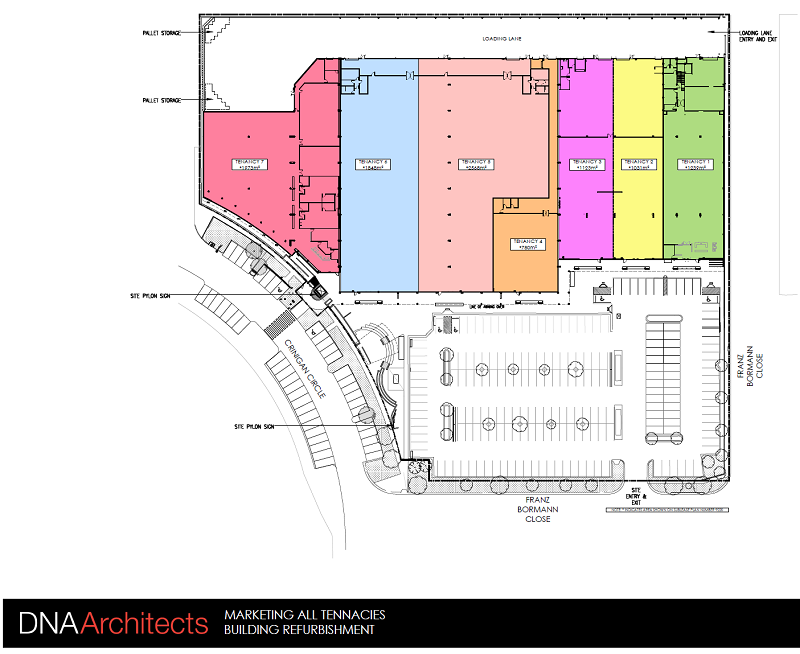 In March this year the certificate of use was issued allowing for the tenancies to be handed over to the new retailers to commence their fit out. We have already seen Dan Murphy's open in tenancy 1 and Petbarn open their doors in tenancy 4. Club Lime in tenancy 7 have opened their doors under COVID-19 restrictions. Fantastic Furniture will be in tenancy 2 and 3 and are currently undertaking their fit out. Spotlight and Anaconda are currently undertaking their fit-outs with Spotlight in the largest tenancy in tenancy 5 and Anaconda in tenancy 6.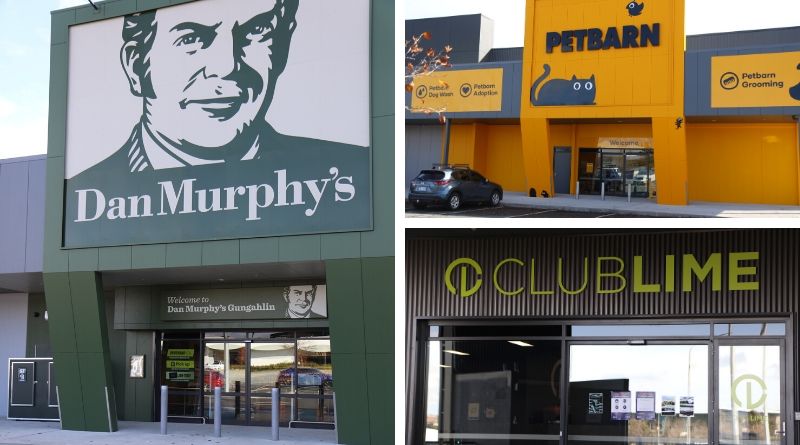 We are pleased to announce that Anaconda will have their grand opening on the 20th June at 8am and Spotlight will have their grand opening on the 1st July at 8am.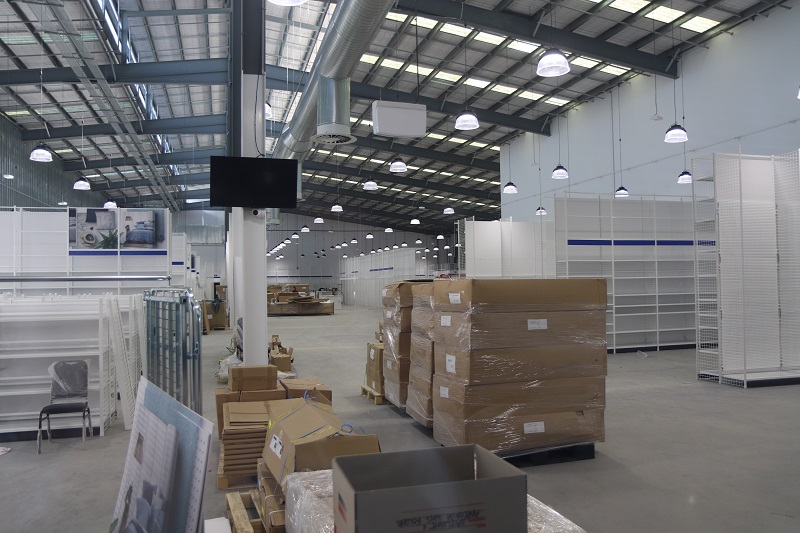 Spotlight Gungahlin