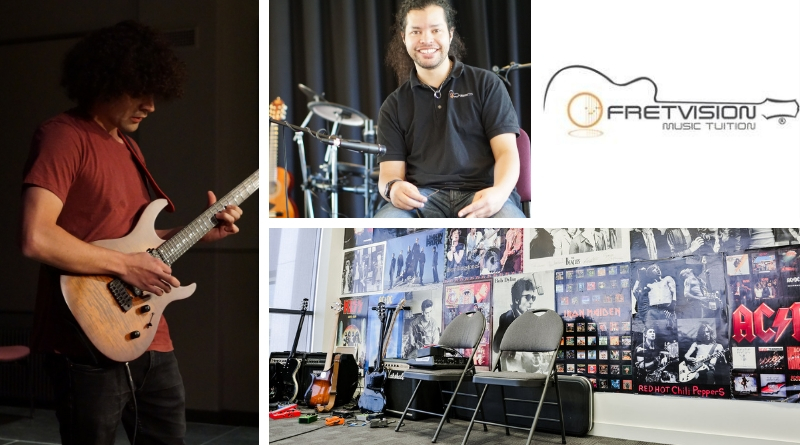 Whether your child is just starting out on a musical instrument or you're an amateur musician looking to hone existing talent, Fretvision Music Tuition offers dynamic, exciting lessons to help students foster a lifelong love of music.
Described as Canberra's "Modern Music Academy", Fretvision features a youthful and enthusiastic ethos where expert teachers are dedicated to arming each student with all the tools they need to practice, learn and play the music they love.
From piano to guitar, drums, vocals, bass, and Ableton, Fretvision Music Tuition offers classes at their Mitchell studio and in several primary schools across Canberra.
In addition, they also boast a dedicated music recording studio, run band development, offer guitar repairs and sell instruments.
Fretvision owner Jake Lang explains the tuition stemmed from his own lifelong passion for music and has now grown to see him run Canberra's fastest growing, modern music academy.
"When I was a kid, I fell head over heels in love with guitar and would play it every spare moment.
"While my parents were impressed with my enthusiasm, my lack of attention to schoolwork forced them to confiscate my guitar and allow me only access at weekends.
"This really only added fuel to the fire and ignited a life-long obsession with guitar, music and helping others to realise their dreams through music education."
"I wouldn't recommend this approach to other parents though, as it is important for a student's musical interest to be support by their parents – I was lucky it didn't ruin it for me!" he adds.
Jake first started teaching guitar in 2005 from his home studio in Watson. At that stage he had 15 years performing and playing experience.
"What got me really excited was figuring out how to break down what I could do effortlessly on guitar into a simple system that I could use to show others the way to guitar freedom."
Jake created an easy-to-learn system that enables guitarists to visualise the guitar fretboard. It equips them with the skills needed to play all over the neck without getting lost.
His innovative, accessible approach quickly gained a loyal following of students, resulting in Jake training other teachers in the system.
With extra tutors and a growing students base, larger premises were soon required and less than three years after he started offering tuition, the Canberra-based academy was born.
"Over the years we've continued to grow in popularity, attracting droves of students and many eager teachers," Jake notes.
Along the way he has also used his skills to give back to the community, hosting free music lessons for the Refugee Bridging Program at Dickson College in 2012. Meanwhile, Jake takes pride in making music a viable career for young musicians through the creation of teaching positions.
"What started as one guitarist's dream has grown into a vibrant community of Canberra musicians sharing their expert love of music with thousands of students," he notes.
Fretvision Music Tuition is located at 1 Dacre Street, Mitchell and can be contacted on 6255 0016, or at www.fretvision.com. They offer free trial lessons, instrument retail and rental, guitar repairs and a dedicated music studio.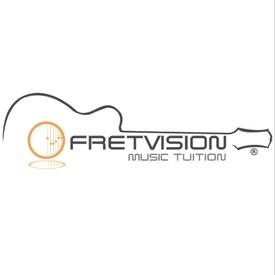 Fretvision Music Tuition
1/2 Dacre Street Mitchell, ACT, 2911 AU
Music lessons, free trial, free textbooks, free audio examples, earn reward points as you learn.VIEW FULL LISTING