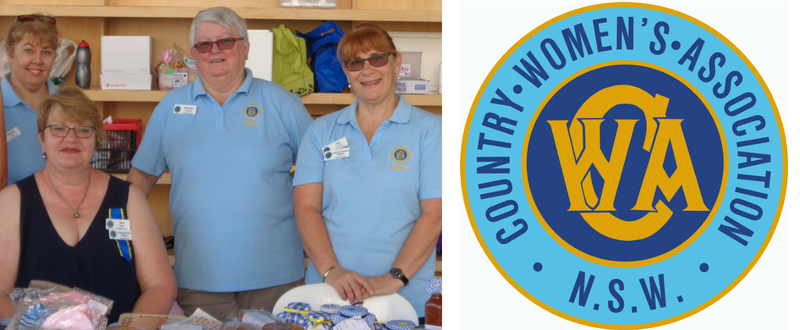 The CWA is open to all women 18 years and over from all backgrounds and is the largest women's organisation in Australia. It has the overall aim to improve conditions for country women and children. This is achieved by lobbying government on key issues, fundraising for specific projects and scholarships, connecting with local communities and providing a friendship-based group which offers support and fun activities for members.
Our members join for various reasons – for friendship and support, to learn new skills, to give back to the community, or through their own association with the country.
Throughout the year, Gungahlin Branch raises money for CWA projects including educational grants, medical research and disaster relief as well as for local ACT charities.
Thanks to the generosity of the Gungahlin community throughout the year, Gungahlin Branch was able to donate $2,000 to the CWA Disaster Relief Fund which has so far provided over $500,000 in direct assistance to over 300 families experiencing hardship through the drought. We have also distributed donations to local organisations such as Ronald McDonald House, Radio 1RPH, the Canberra City Farm, and homelessness services.
Gungahlin Branch actively:
collects items for Mother and Baby Packs which are sent to aid birthing mothers in developing countries
knits and sews joey pouches for ACT WIRES
collects toiletries for hospital emergency packs which are used in the local hospitals
knits hats and booties for the NICU
partners with Communities @Work and Casey Market Town to help collect donations for the Gungahlin Food Pantry Christmas appeal
organises speakers on various topics for members
works in partnership with local organisations
We have a meeting once a month as well as social mornings, where members can come and catch up over a cuppa, work on their own craft projects or be involved in branch projects.
September 1-8 is CWA Awareness Week – a time for branches to showcase their work to the community. The theme of this year's Awareness Week is 'Health Care Inequality' and the Association is aiming to highlight the widening gap between health care services in country communities and those in metropolitan centres.
Gungahlin Branch will be at Casey Market Town on Saturday 8th September 9.30am -1.30pm.We'll be selling homemade jams and preserves, various knitted and sewn items, plants and the famous CWA cookbooks. Come and chat to members and find out more about your local CWA Branch.
Or come along to the next meeting and see for yourself what we're about.
Gungahlin Branch CWA
Next Meeting: Monday 10 September 9.30 for 10am, Gungaderra Homestead, Mapleton Avenue, Harrison (opposite Mother Theresa School)
Contact: Secretary on 0417107368 or email [email protected]