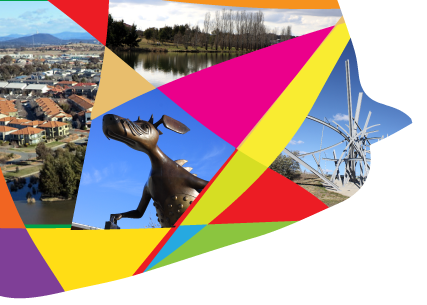 Rae Kirkpatrick – When to begin swimming lessons is a topic that is often discussed, by both parents and the swimming industry. Here in Australia most formal swimming classes begin around six months, but is there any real advantage to beginning even earlier than this?
The answer is a definite yes!
Babies that start swimming by around six weeks of age, and are attending the pool consistently, can be swimming by the age of 18 months.
This early introduction to the water ensures babies are safer in and around an aquatic environment at a young age.There is a growing body of evidence that at six weeks babies can actually begin learning to swim – with their parent's help of course.
Swim Australia's own website states that if you start early you can take advantage of your baby's natural ability to do primitive strokes. They also state that a baby's inbuilt gag reflex is generally at its strongest before six months, allowing babies to hold their breath under water without thinking about it.
This is because babies have been surrounded by amniotic fluid for nine months in the womb, so a warm and watery environment is natural to them. The longer we wait to reintroduce them to this environment, the less affinity they will have with the water.
Additionally, babies are born with many reflexes that an experienced and knowledgeable teacher can use to teach these little people, turning involuntary reflexes into deliberate actions.
Getting babies into the water as early as possible is really important as some of these reflexes diminish by around six months, with most disappearing after age one. Some of these reflexes include:
the Dive reflex, used for submerging, diminishes around three months;
the Stepping reflex, used for kicking and leg strength, diminishes around four months;
the Amphibian reflex, used for kicking and propulsion, diminishes around three months;
the Palmer grasp reflex, used for creating a strong grip and arm strength, diminishes around three months; and
the Gag reflex, used for breath holding, diminishes around three years.
Therefore the early introduction back into an aquatic environment and use of these reflexes for swimming means babies do not need to be taught how to swim. By using these reflexes, actions that the babies have no control over, from an early age means that they become voluntary actions very early if practised at the beginning of life making them safer – and after all, this is the aim of teaching swimming.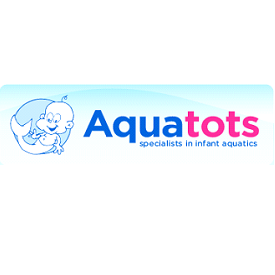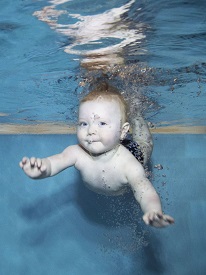 ---
---
The views and opinions expressed in this post are soley those of the original author. These views and opinions do not necessarily represent those of My Gungahlin.
---
---
Do you want to feature on My Gungahlin? We're looking for new stories from you! Send us a story (300-500 words) with photos about everything from:
Gungahlin news
Gungahlin history
Gungahlin reviews
Gungahlin sports results
Your Gungahlin story
And whatever else you think would be relevant. Send your stories to [email protected]and we will let you know when we can publish your story!
My Gungahlin reserves the right to determine suitability. Please contact us to discuss promoting for business.