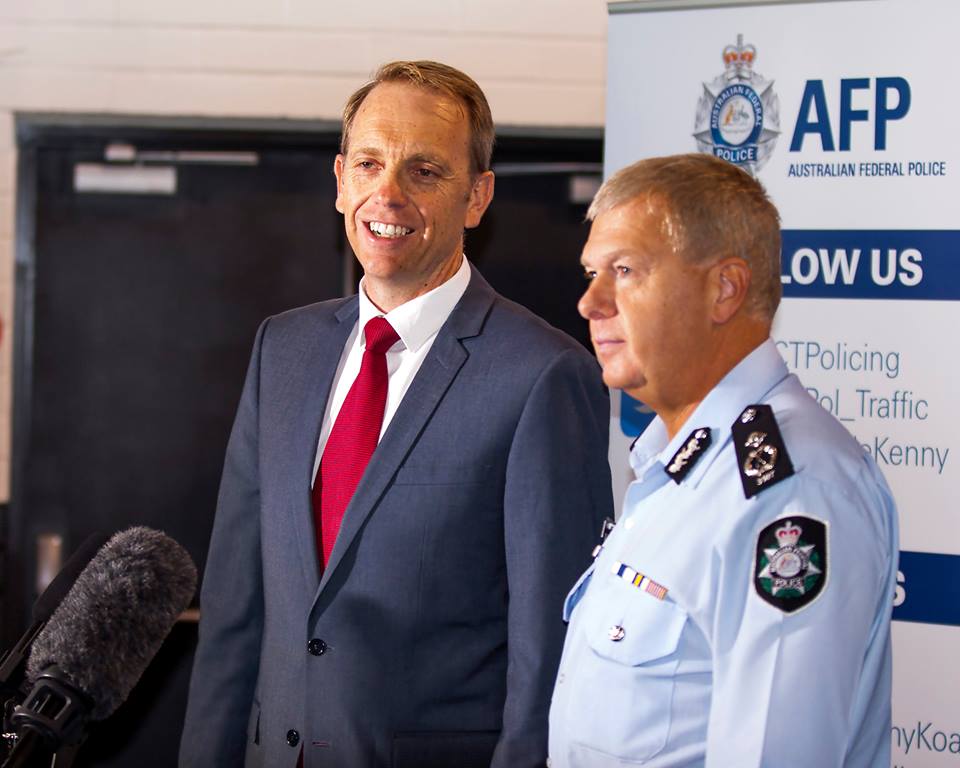 A social media initiative launched by Minister for Police and Emergency Services, Simon Corbell, will give the Gungahlin community a new way to engage with police.
The Project Eyewatch pilot will provide a social media platform to keep the community engaged, interested and up-to-date about activities of ACT Policing.
Mr Corbell, accompanied by the Chief Police Officer for the ACT, Rudi Lammers, launched the Project Eyewatch pilot at the Royal Canberra Show.
"Project Eyewatch is essentially a Facebook page that was originally developed by the NSW Police Force. It has proven to be a very successful social media engagement tool that ACT Policing hopes to replicate," Mr Corbell said.
"Via Project Eyewatch, ACT Policing seeks to develop a positive, collaborative approach with its stakeholders and community to identify crime and social disorder issues while working together to develop sustainable solutions.
"The aim of Project Eyewatch is local solutions for local problems. It is pleasing to hear that ACT Policing will be working closely with CrimeStoppers, Neighbourhood Watch, community councils and local community groups to assist in finding positive outcomes for the community."
ACT Policing will be undertaking a three month pilot in Gungahlin with plans to stage a staggered roll-out across the ACT if the pilot is successful.
"The community does need to be aware that Project Eyewatch isn't a mechanism for the public to report crime to police. It is a community engagement tool, so if you need to report crime, the appropriate numbers are 131 444 for police assistance, and triple-zero for emergencies.
"I would encourage all Canberrans, and especially the Gungahlin community, to log onto Facebook and 'like' and participate on the Eyewatch – Gungahlin page. The best way to find the page is via the ACT Policing Facebook page which was made live earlier in the week."