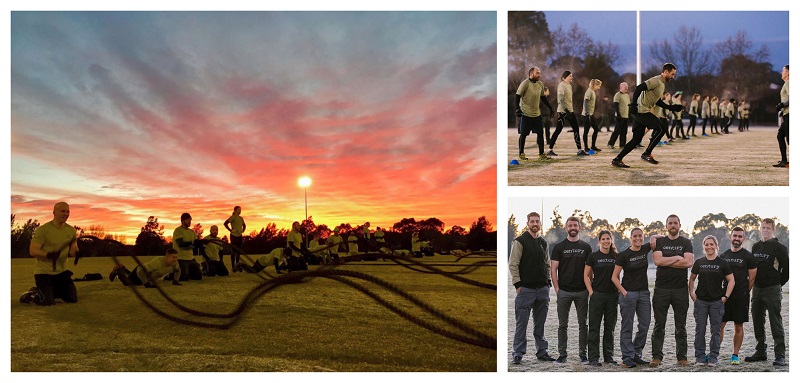 That's what Century Strength & Conditioning, one of the largest outdoor fitness providers in Canberra have been doing since 2010.
Century is a family business, locally owned and operated in Canberra with locations in both Gungahlin (Palmerston and Amaroo) and Woden (Garran). Husband and wife team Steve and Mel Bingley lead an experienced group of coaches with over 50 years of combined military service, backgrounds in martial arts, calisthenics, yoga, ultra-running, strongman, and even Olympic resilience training.
Lead Coach Steve Bingley is the science behind the success, with a Bachelor of Sports Coaching and Exercise Science and in a matter of weeks a Master's (research) in Burpees vs Sprint Running. It's his academic knowledge and experience in applying this to his program that have their clients coming back month after month to train with him and his team.
Their signature program, Outdoor Bootcamp is a minimum commitment of 3 sessions a week for 4 weeks and caters to people of all fitness abilities.
"Our difference lies in the strength of our programming, experience, commitment to athletic performance, and team spirit" says co-founder Steve Bingley.
"We have the capacity for athletes of all abilities from deconditioned to elite, to work side by side and both experience immense athletic returns from their workout in a positive and supportive environment."
It's evident seeing one of their sessions that the combination of these fitness levels really inspire and motivate participants to excel.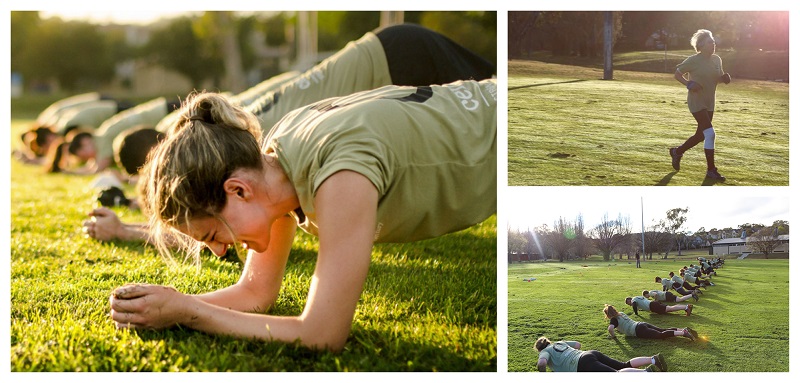 "The support and camaraderie that training together has fostered is very evident; life-long friendships have been established, valuable connections, opportunities, and memories made (even the odd wedding and baby!)." says co-founder Mel Bingley.
"It's something we are immensely proud. We love the diversity of our athletes—mums, dads, grandparents, public servants, business owners, teachers, students, and more. They are the heart and soul of Century and many of them have been training with us since we first started coaching here in Canberra"
For those that can't commit to bootcamp training times or don't live close enough, Century even have a Remote Training App providing home-based workouts that don't require any equipment or prior fitness experience.
For more information:
0408 027 025
FB/IG: @centurystrongAU
SPECIAL OFFER: 2 weeks free bootcamp in February or March.
This offer permits two (2) weeks free bootcamp training to new clients or clients who have not trained with Steve Bingley and his team in 12 months or more. Sign up must be completed online at centurystrong.com.au/enrol and booked in set start dates (w/c 4 February or 4 March). Offer does not apply to existing clients on an active program. Cannot be redeemed for cash or used in conjunction with any other offer.
No items found.