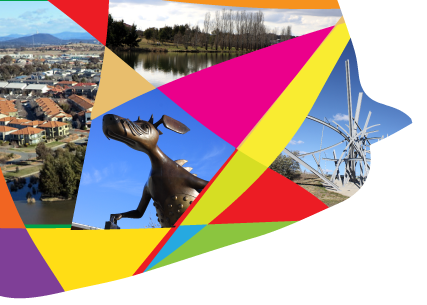 The next phase of the Marketplace Gungahlin redevelopment reaches its next stage from today as Woolworths unveils its first a fresh new look store format in Canberra.
The store is part of the centres' $60m expansion, and will provide enhanced choice and convenience for customers including a new market-style experience across the fruit & vegetable, deli, butcher, seafood and bakery sections. An in-store café with barista, more check-outs and renewed sections for freezer, chiller and health, beauty and wellness will also add to the customer experience.
"The decision by Woolworths to unveil the first of its fresh look renewal stores for the ACT at the Marketplace Gungahlin is testament to the strength of this growing district of Canberra," says Centre Manager for Marketplace Gungahlin, Paul Morgan.
"We're also investing in our building and facilities, attracting new retailers to the area. This investment will help meet the growing demands of this increasing population. The new and improved Marketplace Gungahlin is a more accessible shopping destination for all residents of the region."
After the opening of their new car park in August, which increased total parking to 1,300 car spaces via a 2-level, undercover carpark, the official unveiling of the fresh look Woolworths marks the completion of the second major milestone of Marketplace Gungahlin's redevelopment.
The third and final stage of the redevelopment will occur in November this year, when Kmart opens its doors in the centre, along with 25 other speciality retailers including Soul Origin, Boost Juice, Oliver Brown and Laser Clinics Australia.
"We have spent a lot of time talking with the local community to find out what they wanted to see at Marketplace Gungahlin. The many changes that we will be rolling out over the coming months are based on community consensus," says Morgan.
"Gungahlin residents want to see more variety in their local shopping destinations. We've carefully selected all of our new retailers to ensure that we are giving our visitors greater choice and convenience. We're delivering a community hub for locals to enjoy."
Woolworths will celebrate the launch of the fresh look supermarket by giving away $25 Gift Cards for the first 200 customers on the day, free in-store tastings on Friday, Saturday and Sunday plus free fruit and activities for children.
The fresh look Woolworths officially opens today. The opening of Kmart and 25 other speciality stores in late November will mark the completion of the redevelopment.