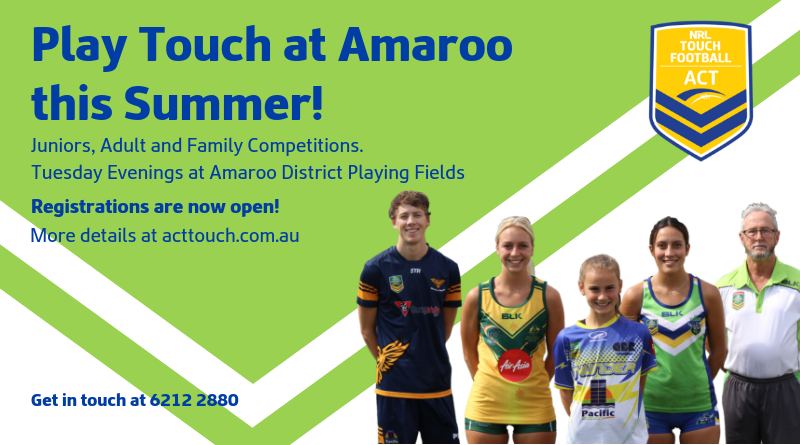 Who/Where: Touch Football ACT runs junior and adult competitions at Amaroo District Playing Fields every Tuesday evening.
Juniors – Under 8's, 10's and 12's competitions (Boys, Girls and Mixed)
Adults – Mixed, Men's and Family Competitions available
When: The Junior Summer Competition runs from 15 October (Term 4, Week 1) through to 10 December (Term 4, Week 9). The Adult Summer Competition begins 8 October and finishes 25 February 2020.
Cost: Juniors – Under 8's & Under 10's ($600 per team), Under 12's and above ($830).
Adults – $1335 per team
How to register: Junior Registration Information – http://bit.ly/AmarooJuniors
Adult Registration Information – http://bit.ly/AmarooAdults