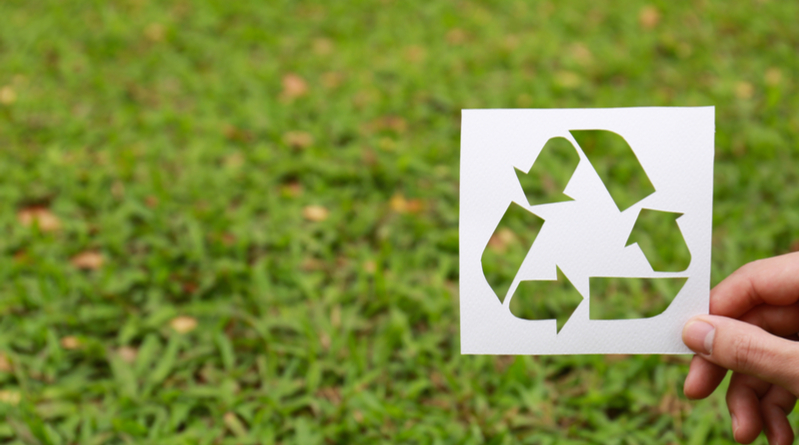 The ACT Government is reminding Canberrans to be environmentally sustainable this festive season and look for opportunities to reduce waste, reuse and recycle where possible.
"During the festive period Canberrans can generate up to 10 per cent or more rubbish and recycling than any other time of the year," said ACT NoWaste Team Leader, Robbie Ladbrook.
"We want to encourage everyone to minimise their waste this holiday period and consider the ways items can be reused or recycled. Visit the ACT Government's A-Z guide to recycling which educates Canberrans on the appropriate bin for their waste materials and offers alternative disposal, reuse and recovery options for items that don't belong in the bin.
"We know that most people do the right thing, but sometimes there is confusion about what can be recycled in the household recycling bin. It is important that Canberrans be aware of what they can and can't recycle." The following items can go in the recycling bin:
Christmas cards and envelopes – even with glitter
Wrapping paper and cardboard packaging– even with hard plastic windows
All empty bottles, jars and cans
Empty plastic containers – no need to rinse.
These items can't go in the recycling bin:
No plastic bags – empty the recycling out
Soft plastics
Tinsel, Christmas decorations and Christmas lights
Leftover food or rubbish
Cellophane wrapping
Polystyrene
Christmas trees
Broken crockery.
Bin collections scheduled for Christmas Day, Monday 25 December 2017, will take place on Saturday 23 December 2017. All other collections will occur as per the current schedule.
"If you find you've got a full recycling bin you can drop off your excess recycling to one of the free recycling drop off centres located at Belconnen, Gungahlin, Mitchell, Phillip and Tuggeranong. These are open 24 hours, including Christmas and New Year's Day," said Ms Ladbrook.
The transfer stations for disposal of household rubbish are open every day, except Christmas Day. The Soft Landing Mattress drop off is available at the transfer stations only, every day, except Christmas Day. Drop off old Christmas trees for free at green waste facilities at Mugga Lane Resource Management Centre, and Parkwood Road, Holt. Please note that green waste facilities will be closed Christmas Day, Boxing Day and New Year's Day.
"The Christmas gift-giving period gives Canberrans an opportunity to do a festive clean-out. Any unwanted items including clothing, toys and furniture that are in good condition can be donated to a charity outlet during business hours or taken to one of the ACT Government's Reuse facilities at The Green Shed in Mitchell or Mugga Lane. Alternatively, check out GIVIT.org.au, a not-for-profit connecting those who have with those who need, in a private and safe way.
"We encourage genuine charitable donations, especially at this time of year, but illegal dumping of garbage at charity bins is a burden to charity organisations as well as detracting from the beauty of our city," said Ms Ladbrook.
"I encourage everyone to do their part this holiday period to ensure we reduce waste, reuse and recycle where possible."
For more information on recycling, including an A to Z guide of what goes where, visit www.act.gov.au/recycling