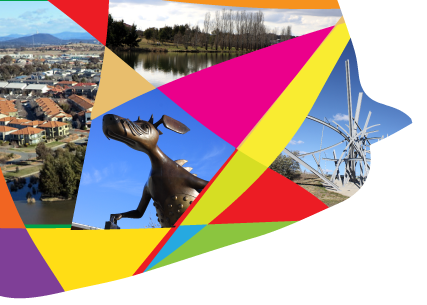 Captain Dale Murray is urging all Canberrans to help the needy by donating a children's gift or non-perishable food item to the Crace Giving Tree.
Almost 11,000 Canberrans were assisted by The Salvation Army in the past 11 months.
Captain Murray from The Salvation Army Canberra says this is a 40.1 per cent increase compared to the same period last year.
"In December last year, we provided assistance to 1,787 Canberrans," he says.
"It's reasonable to expect more people this year will seek assistance because of the rising cost of living. It would be wonderful if everyone could make even a small donation to the Crace Giving Tree as every little bit helps," says Captain Murray.
"Last year a young boy was so happy after receiving a train through the Crace Giving Tree, the child said he didn't think Santa was going to come to his house that year—every gift you donate will bring joy to the recipient and give them a very Happy Christmas."
The Crace Giving Tree initiative is in its third year and receives hundreds of donations each year.
"As a community, we're very keen to help others where we can and Christmas is the perfect time for giving—so please donate, no matter how small," says Crace project director Malcolm Leslie.
From January to November this year 10,996 locals were helped in various ways including
grocery cards, food, fuel and assistance to purchase medication as well as clothing, white
goods and assistance with rent and temporary accommodation.
According to the key findings of the recent ACTCOSS ACT Cost of Living Report*, utilities in Canberra have risen 47.8 per cent with electricity rising by 44.8 per cent since 2007.
Anyone wishing to donate to the Crace Giving Tree can do so at the Crace Sales Office at 9 Abena Avenue (off Gundaroo Drive) during opening hours, Saturday to Wednesday 11am – 5pm or at Supabarn stores. Donations will go to local families supported by The Salvation Army and the Gungahlin Child & Family Centre.
*October 2012