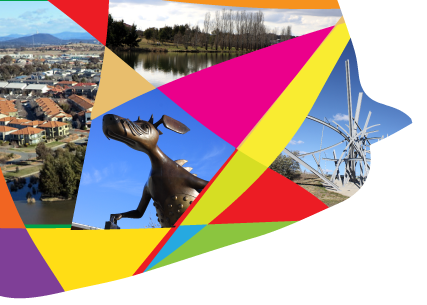 On the 8th of August we asked through our Facebook page what were your number one issues to raise with ACT Government and candidates in the upcoming ACT election.
One of the issues raised that had several comments and likes was the need for slip lanes from Katherine Avenue in Amaroo onto Horsepark Drive. I went down and took some photos of this intersection and could straight away see the need. The flowers on the side of the road are a sad indicator as well. Based on what I saw and experienced I agree there is a need for a slip lane for those turning right out of Katherine Avenue but also turning right into Katherine Avenue. Driving further down the road it is also apparent a slip lane is required turning right out of Mapleton avenue, Harrison.
I am sending an email to Roads ACT about this matter. You can help by also reporting your concern over this by submitting a service request through the Fix My Street portal on the Canberra Connect website. You can also help by liking the post on our Facebook page and sharing your own views in the comments section.