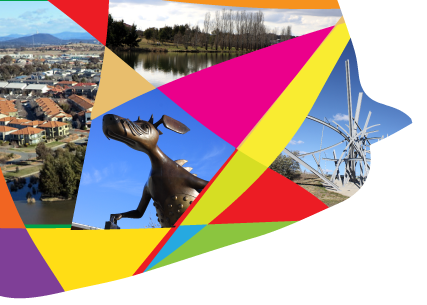 With a very hot weekend ahead, the ACT Government shared with us six of Canberra's best swimming spots to cool off.
"One of the great things many people don't realise about Canberra is that we have a range of beautiful swimming spots. The Murrumbidgee River Corridor possesses a number of hidden treasures including Uriarra Crossing, Casuarina Sands, Kambah Pool, Pine Island and Cotter Bend," said Brett McNamara, Regional Manager, National Parks and Catchments.
"Probably the best known local swimming spot is the Cotter Bend. The water is refreshing and it's a great family outing, with barbecue facilities, picnic tables, drinking water, toilets. It's also wheelchair accessible.
"Renovated in 2010, Casuarina Sands is a great place to relax and have a picnic, with barbecue facilities, shelter, drinking water, picnic tables and toilets. After a swim in the river take a stroll upstream to the historic pumping station.
"A long-time family favourite, Pine Island, is the main recreation area along the Murrumbidgee River in south Canberra, conveniently located adjacent to Tuggeranong. The reserve features three separate barbeque areas with picnic tables and toilets, a playground, and a series of swimming holes and beaches to enjoy.
"Kambah Pool is a popular swimming spot with picnic tables, toilets and walking trails. Take a swim and then enjoy a hike along the Murrumbidgee River to Casuarina Sands or Pine Island.
"Another local treasure is the Tharwa Sandwash. Located in a bend in the Murrumbidgee River, the area has a calm, sandy and open stretch of river which is suitable for swimming, kayaking and water play. There is also 128 species of birds which are known to inhabit this space of only two hectares.
"Looking for a swimming spot you can enjoy with your dog? Take your dog for a swim and a play at Uriarra Crossing, which has both on-lead and off-lead exercise areas. Uriarra is a great place to have a picnic with tables, shelter, toilets and barbecue facilities available."
Summary of facilities available at Canberra's top six swimming spots

Mr McNamara also reminded Canberrans about the importance of water safety with the following tips:
do not enter the water if signage indicates the conditions are unsafe
watch the flow – flowing water is stronger than you think
never drink and swim
never let children out of your sight and avoid swimming alone
never dive into water if you are unsure of the depth
keep an eye out for submerged logs, other hazards and wildlife.
information about the Murrumbidgee River Corridor is available at www.tams.act.gov.au.