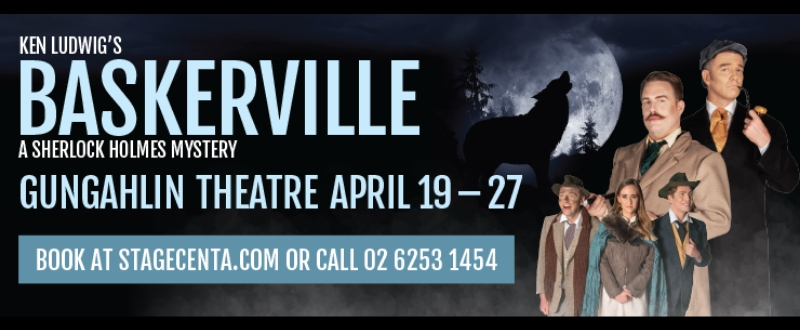 This week Gungahlin theatre company Dramatic Productions revealed the poster art for their upcoming production of Baskerville: A Sherlock Holmes Mystery.
This is the first play to be produced by Dramatic Productions and it's already looking fantastic!
This hilarious adaptation of the Sherlock Holmes classic – Hound of the Baskervilles, is brilliant in its writing and marvelous in its delivery.
The characters of Holmes and Watson are played consistently by two actors but the other 40 characters are played by just three others!
As you can imagine, this fast paced and witty scriptlends itself to much humour and entertainment.
The cast and team are hard at work bringing you this wonderful show. We look forward to seeing you there!
Book your tickets via the link below(tickets start from $22!)
https://www.stagecenta.com/bkshowbooking.aspx?showid=5169