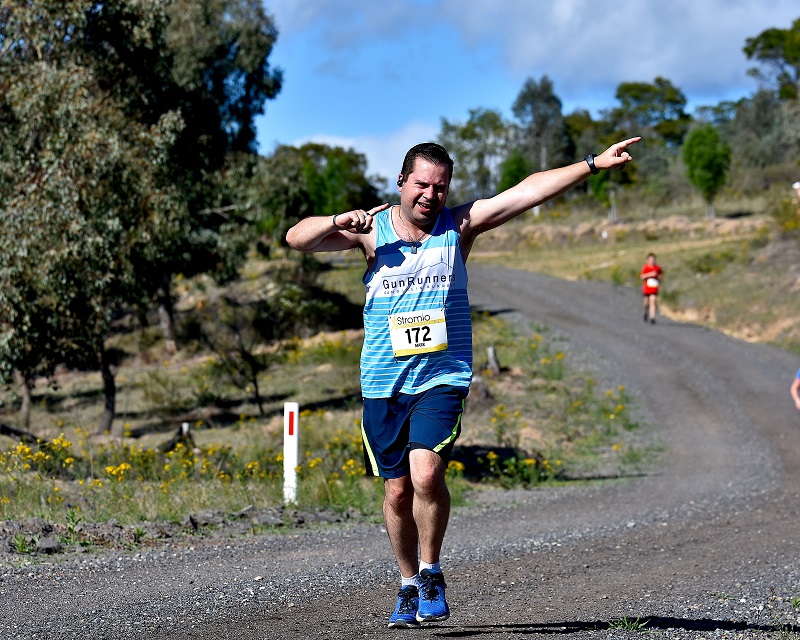 This year I am taking part in the BMW Berlin Marathon as a charity runner for Pancreatic Cancer UK. Last year my stepfather, John passed away from pancreatic cancer after being diagnosed in July 2018. Not many people survive this long after being diagnosed so we were fortunate to have had nine months with him.
Over the last couple of years as Ambassador for Dainere's Rainbow Brain Tumour Research Fund I have run City2Surf as a way to raise money for research at Sydney Children's Hospital into pediatric brain tumours. Prior to this I had raised money skydiving for JDRF Australia who support families with children with Type 1 Diabetes. This is the first time I have fundraised for something this personal.
As with other runners all my upcoming events have been postponed to later in the year due to COVID-19. One such event was the Canberra Marathon which was due to be held on the 4th and 5th of April. I had registered to run the 5km event on the Saturday with my kids and they were also to do the kids 1 mile dash on the Sunday. Last year I had planned to run the full marathon as test run for Berlin but with all the smoke over the New Year period that impacted my training, I decided to drop back to the half marathon.
Another event I had registered for was the Sydney Morning Herald Half Marathon. I had come close to registering for the Ultra Trail Australia event in the same week which a lot of my running friends were due to attend. Both of these events have also been postponed.
With no understanding of when these restrictions will be lifted, and which events will end up going ahead I am now targeting the Western Sydney Marathon at the end of June as my next possible event.
To keep positive and motivated for the Berlin Marathon I am continuing my training. This means early morning runs and long runs on Sunday. For my long runs I have decided to complete the 145km Canberra Centenary Trail in 7 stages starting from Hall.
The Centenary Trail is a self-guided trail for walkers and mountain bikers that showcases Canberra and will take you on a journey between urban and rural environments. The trail is designed to be accessible for as many walkers and cyclists as possible. It follows fire trails, walking tracks and shared paths and is open to everyone. You can read up more about the Centenary Trail here and access maps to follow.
With each stage I complete I will share with you my adventure and images captured along the way which hopefully encourage you to get out and have your very own adventure.
To support my fundraiser for Pancreatic Cancer UK I am holding a raffle and tickets are just $10 each with some great prizes on offer.
Do you have the need for speed? In this raffle, prizes include driving a V8 race car at Sydney Motorsport Park, reach over 200km/h skydiving over Canberra from 15,000 feet and a B737 Jet Flight Simulator experience.
Buy your tickets here: Need for Speed Raffle
Tickets will be drawn on Friday 12th June 2020 at Gungahlin Eastlake Club.