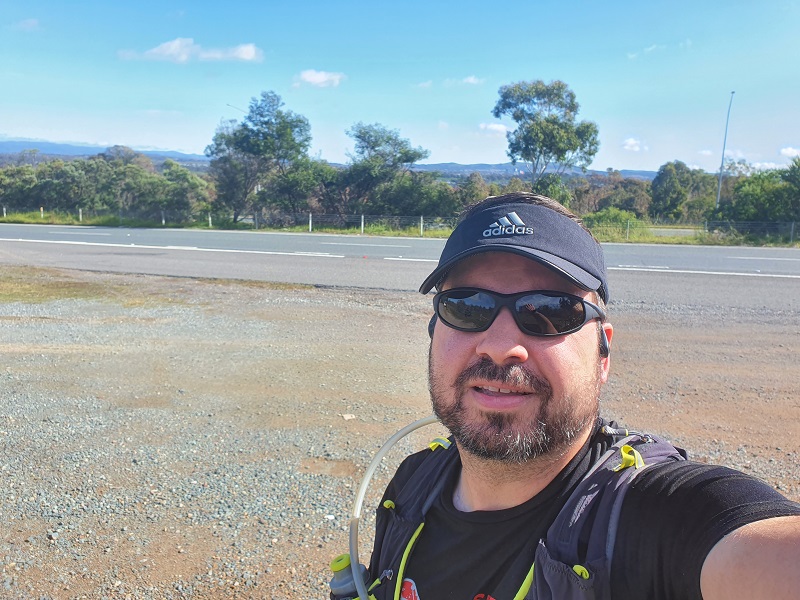 Last week I shared with you Running 145kms around Canberra on the Centenary Trail – Stage 4 where my journey started at Tuggeranong and took me to Parliament House. This week I bring you stage 5 of 7 where my journey picks up at Parliament House and takes me to North Watson.
I am undertaking this challenge as part of my training towards my marathon challenge for 2020 and fundraiser for Pancreatic Cancer UK. You can support this fundraiser by purchasing tickets in our raffle which has some awesome prizes on offer. Details further on.
After the last stages epic 29.1 kilometre trek I was quite excited to see this stage was projected to be 20.6 kilometres. I am not sure how that is measured exactly has you can choose to summit Mount Ainslie and Mount Majura either together or individually. As I mentioned in the last report I wasn't settled on if I would summit these mountains or not as part of this stage. I decided to leave the decision until I got to the bottom.
This stage is to take me through the Parliamentary Triangle and past Canberra's nation institutions including:
Parliament House
Museum of Australian Democracy
National Gallery of Australia
National Portrait Gallery
High Court of Australia
War Memorials of Anzac Parade
Australian War Memorial
The way the Centenary Trail is shown on the Environment ACT website this stage is technically stage 1 but as I have said before you can start and finish wherever you please. The fact that Parliament House is where the Centenary Trail is meant to start and finish I was surprised and disappointed there is actually no signage for the Centenary Trail at the start and finish. Unless it was somewhere else that I completely missed. There is actually no Centenary Trail signage or makrers until you get to Anzac Park East on the other side of the lake.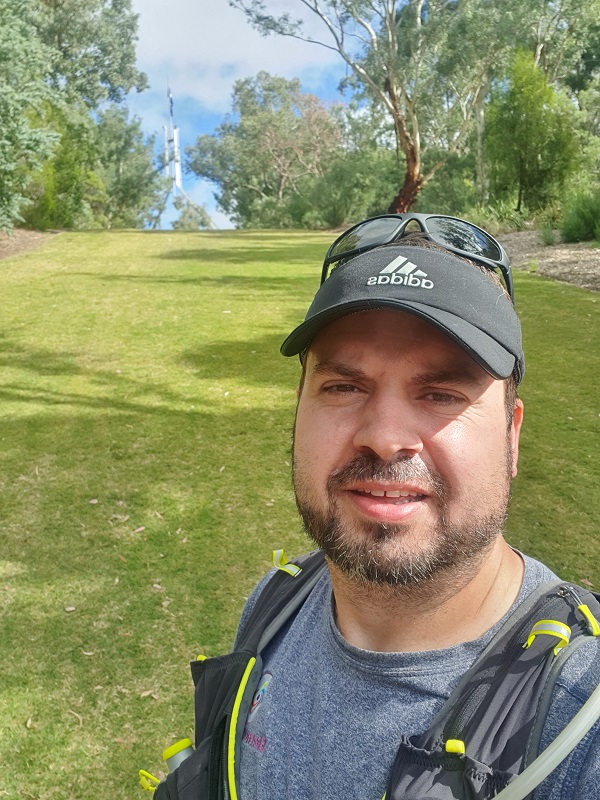 At the start/finish that I was going off there is a little car park which I had no idea was there until I finished the previous stage. After heading off I weaved through the gardens of Parliament House and past the Parliament House tennis courts. After this I ended up running in front of Parliament House past a couple of friendly AFP officers and then down towards Old Parliament House.
I had a moment of reflection at Old Parliament House as this is the start for the Canberra Marathon which had to be postponed due to the pandemic and I was to take part in the half marathon and 5km with the kids.
From Old Parliament House I then headed towards the lake, past the National Gallery and High Court and down through Reconciliation Place and around Lake Burley Griffin to Anzac Park East. As I mentioned before this is where I noticed the first Centenary Trail markers. I was using the map on my watch as navigation to this point.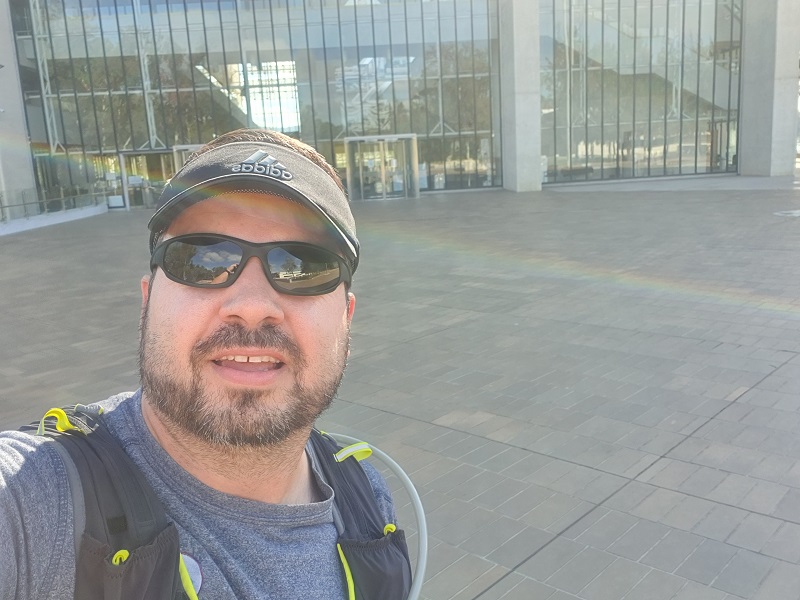 Running up Anzac Parade towards the Australian War Memorial I slowed my pace down to take note of the different memorials. I stopped at the Australian Services Nurses memorial as it seemed quite relevant during this time. Thank you to all our nurses and to those serving in our armed services for the care you provide to our community.
From Anzac Parade I crossed Limestone and ran up the driveway that sweeps around the front of the War Memorial. Again I paused here and took in the architecture. Quite sad to see the front all locked up especially after so many were not able to commemorate Anzac Day as they normally would have.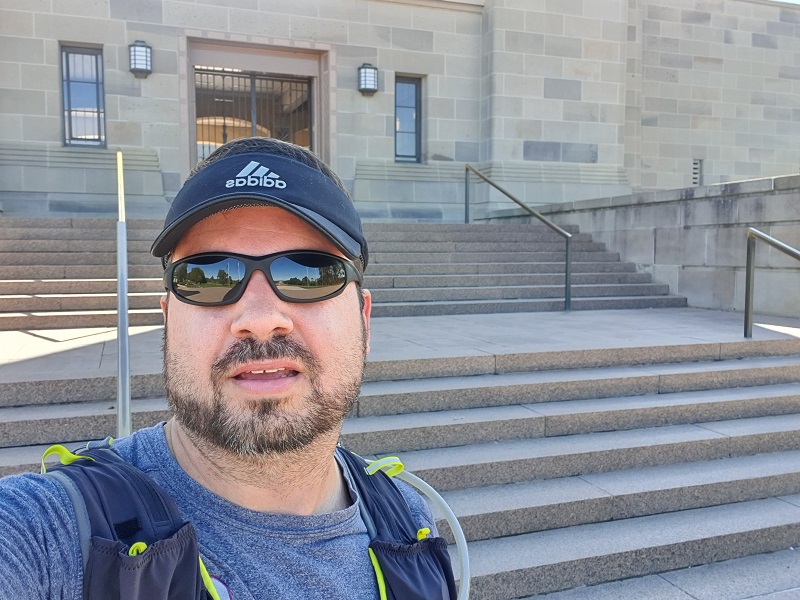 Running around the side of the War Memorial I then made my way to the base of Mount Ainsle. As I mentioned earlier those taking part in the Centenary Trail can choose to summit Mount Ainslie or go around the base and then summit Mount Majura or continue around the base of Mount Majura as well. Due to the number of people out and about and the narrow trail up Mount Ainslie I chose to not summit on this trip but to go around the base of both mountains.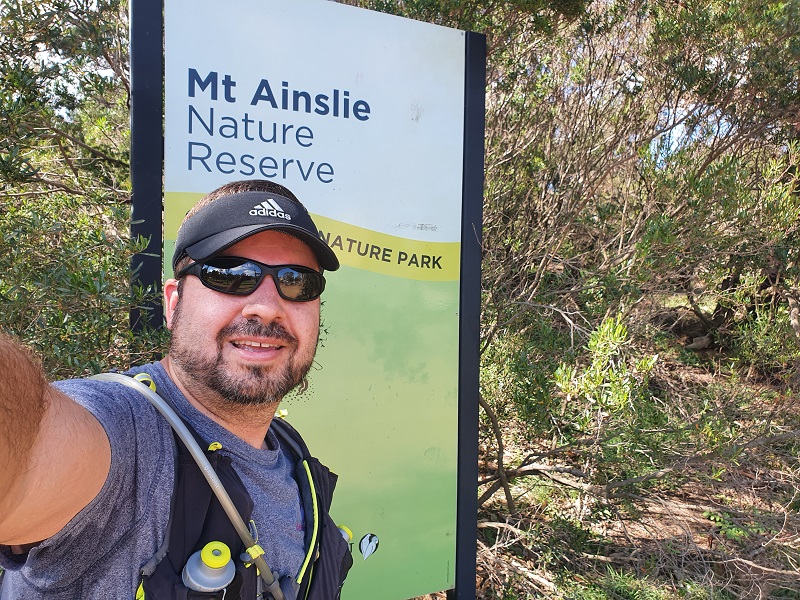 The trail goes through Mount Ainslie Nature Reserve and then leads into Mount Majura Nature Reserve behind Ainslie and Hacket. I do enjoy this area for trail running. Most of is nice wide paths and plenty of undulation to keep the heart rate up with the surrounding bush providing a good distraction. As I headed north through Mount Majura Reserve I was treated to some great views heading to the west towards Gungahlin.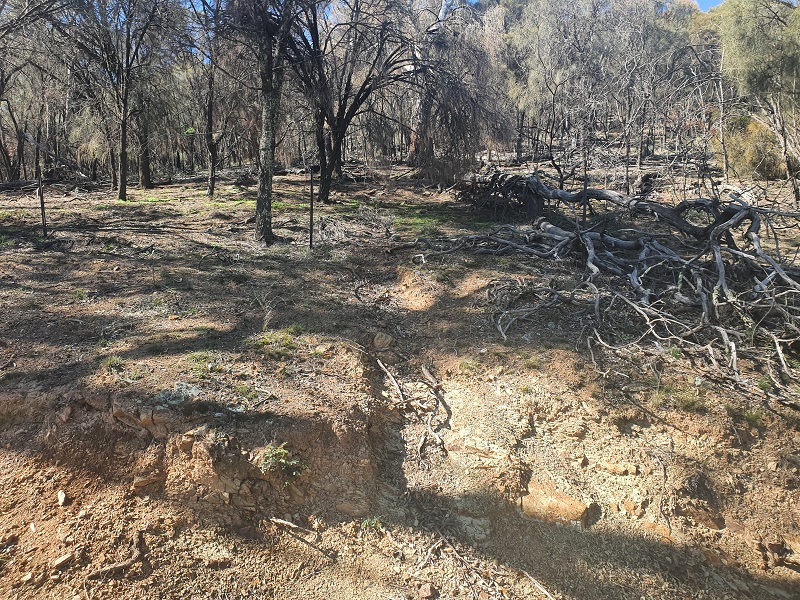 The trail then pops out next to Federal Highway where I continued on a little bit to the north to where the Centenary sign was to mark the end of this stage. From Parliament House to here without going up Mount Ainslie or Mount Majura the distance ended up being 16.6km. My overall pace on this stage was the fastest of all stages thanks to the lack of elevation.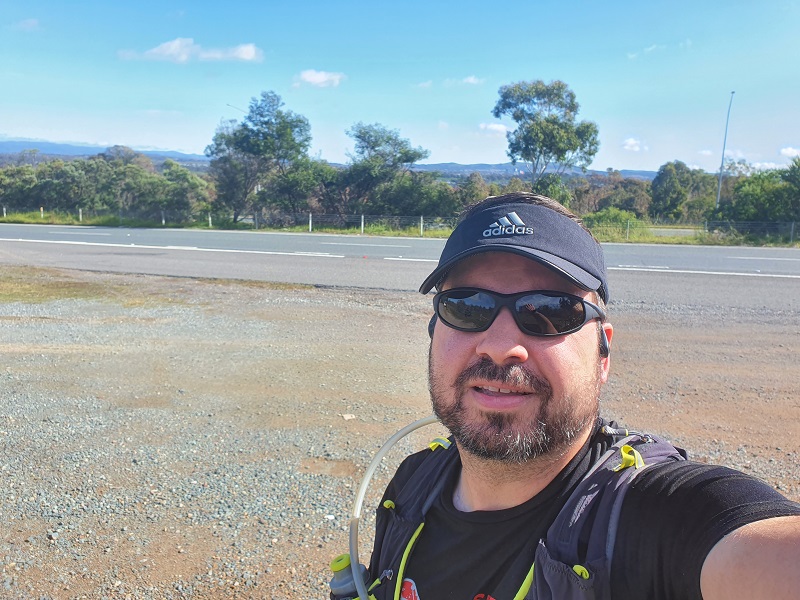 Overall I really enjoyed this stage particularly once I got into the nature reserves. I appreciated the shorter distance and lack of elevation and pulled up really well afterwards. I will go back and do the stage again and summit Mount Ainslie and Mount Majura so I am sure that will be a different story. Make sure you check out my highlight video below. The next stage is the second last stage where I will go from North Watson to Mulligans Flat car park in Bonner.
To support my fundraiser for Pancreatic Cancer UK Marathon 2020 challenge I am holding a raffle and tickets are just $10 each with some great prizes on offer.
Do you have the need for speed? In this raffle, prizes include driving a V8 race car at Sydney Motorsport Park, reach over 200km/h skydiving over Canberra from 15,000 feet and a B737 Jet Flight Simulator experience.
Buy your tickets here: Need for Speed Raffle
Tickets will be drawn on Friday 12th June 2020 at Gungahlin Eastlake Club.