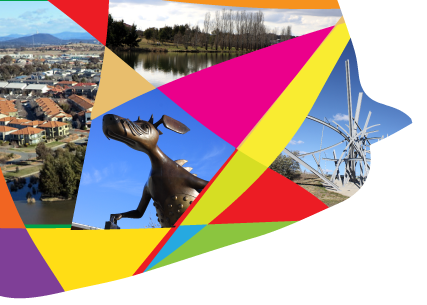 Minister for Territory and Municipal Services, Shane Rattenbury, is urging residents to be smart with their waste and recycling over the upcoming holiday period.
"Christmas and New Years is a time when many people gather with family and friends to celebrate, enjoy a meal and a few drinks and exchange gifts," Mr Rattenbury, said.
"This ultimately results in a lot more waste being produced, but there are a few simple steps people can take to reduce their impact on the environment.
"You could buy reusable decorations or make your own, wrap your gifts in reusable or recyclable paper and compost leftover fruits and vegetables. I also encourage Canberrans to download the free MyWaste app to their smartphone or tablet. The app helps users keep track of waste collection services and provides information about what items can be recycled.
"The app reminds users when their waste collections are, notifies them of changes to services, and allows them to report problems with the service. It also includes a 'What Goes Where?' search function to advise residents which bin their waste materials should go into. With the extra waste produced in the festive season it is important to know what can and can't go in the recycling bin.
"The following items can go in the recycling bin:
Christmas cards and envelopes – even with glitter
cardboard packaging – even with hard plastic windows
wrapping paper – no need to remove sticky tape or gift tags
empty wine bottles, soft drink bottles and beer cans
"These items can't go in the recycling bin:
tinsel, Christmas decorations and Christmas lights
leftover or unwanted food
foil and cellophane wrapping
Christmas trees
If your recycling bin fills up before your collection date you can drop off your overflow recycling to one of the free recycling drop off centres in the ACT. Old Christmas trees can be dropped off for free at green waste facilities at Mugga and Parkwood Resource Management Centre."
The MyWaste app can be downloaded at www.my-waste.mobi/ or via iTunes or Google Play (search 'My Waste'). For more information call Canberra Connect on 13 22 81 or visit www.tams.act.gov.au