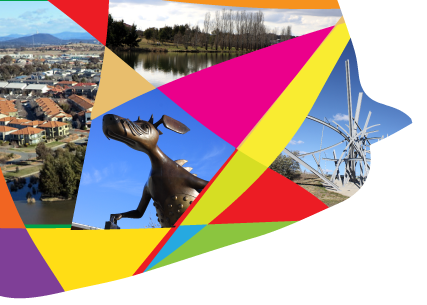 Minister for Territory and Municipal Services, Shane Rattenbury, today encouraged Canberrans looking at purchasing dogs as Christmas presents to think very carefully about their decision.
"Sadly, many dogs that are given as Christmas gifts will end up at the Domestic Animal Services Shelter because people do not understand the responsibilities of having a dog," Mr Rattenbury said today.
"Caring for a dog is time consuming and expensive. Dogs need regular exercise, grooming, washing and health care. They also need appropriately sized backyards.
"Instead of giving a dog as a gift, consider giving the promise of a dog. Perhaps give a collar and card, this way the new pet owner can take time to research what breed of dog will suit best and consider the responsibilities associated with adopting a pet. The process of choosing a new pet can be fun and rewarding and create a deeper connection between dog and owner.
"Some of the factors to consider when selecting a dog include its size, energy level, length and type of hair, temperament and whether it is a male or female.
"I encourage potential pet owners to talk to a ranger at our Shelter on Mugga Lane, Symonston, before purchasing a dog. Our rangers are happy to give advice on what sort of dog will suit you and your family and what kind of responsibilities you will have as a dog owner. "Owning a dog can be a very rewarding experience, but it is also a serious responsibility so please only purchase a dog this Christmas if you know it is wanted by and suited to its intended owner."
Mr Rattenbury also reminded dog owners to make appropriate arrangements for the care of their pets when they go away on holidays this Christmas.
"We see a rise in the number of barking complaints and stray dogs during holiday periods. This is due to lonely and bored dogs being left alone for long periods of time," said Mr Rattenbury.
"It is also important to ensure your dog's registration is up-to-date and the registration number is shown on the dog's ID tag. If you do this DAS rangers can easily contact you if your dog is found roaming.
"When you go away without your dog, make arrangements for someone to take care of it or regularly feed and exercise it. Ensure gates are kept locked, fences are maintained and escape proof and your pet has access to toys and exercise space.
"If you're not able to arrange for someone to care for your dog, there are several boarding kennels located around the ACT that house, feed and exercise dogs.
"Taking these precautions before going on a holiday helps ensure your dog remains safe and unharmed."
For more information on the responsible ownership of cats and dogs, or to view details of lost and found pets, visit the TAMS website. To speak to one of the rangers at DAS call 13 22 81.