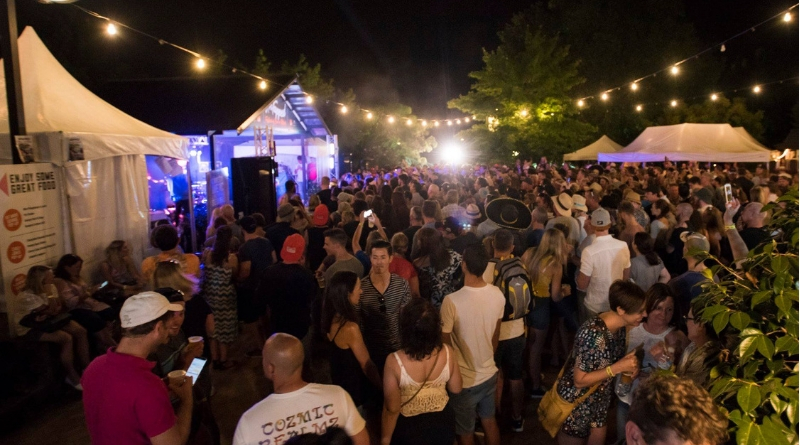 Pub rock legends Choirboys will be performing live at Untapped Festival on February 9, 2019. They are joined by an all-star lineup that also includes Thirsty Merc, punk-rock favourites The Androids and Canberra's very own The Gadflys!
Local acts James Southwell & Nola Funk, Sammy Owen Blues Band, The Spindrift Saga and Ripped Salvation round out the roster of all-day live music. An impressive list of craft breweries will be on hand to serve festival-goers their best brews & a selection of food trucks will keep the crowd going all day long.
Festival organisers Leehmuis Hospitality and Booker/Producer, Tony Southwell, couldn't be more excited to bring a full day of incredible live music to Canberra.
"This is guaranteed to be one of the biggest live music events Canberra has ever seen." said festival organiser, Josh Leehmuis.
Delivering on the promise to be bigger and better than ever Untapped Festival will feature 20 craft brewers pouring their finest brews. This year's brewers include Tumut River Brewing Co, Mountain Goat, Two Heads Brewing, Capital Brewing Co, Pact Beer, Feral Brewing Company, Young Henrys, Yeastie Boys Australia, Stockade Brew Co, Hope Brewery, Bridge Road Brewers, and plenty more!
Untapped Festival 2019 will continue the promise made by festival organisers last year – to bring a music festival to Canberra that caters to all generations, not just millennials. With plenty of beer, wines & available and food trucks serving unique eats all day, there's bound to be something to please everyone.
"Untapped 2019 is going to be bigger in every possible way! We can't wait to throw a party that Canberran's will remember for years to come and celebrate the thriving live music scene in this city" added Mr Leehmuis.
Untapped Festival 2019 will be held on February 9, 2019, on the grounds of The George Harcourt Inn, Gold Creek. Untapped 2019 is a strictly 18+ event. Tickets are on sale now from www.untappedfestival.com.au.