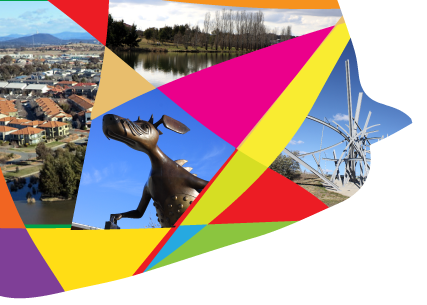 Young Canberrans will benefit from playground upgrades that will be rolled out from early this year and will include new shade sails, a greater range of equipment and safety improvements.
"Four playgrounds in Evatt, Florey, Gowrie and Gungahlin will receive an investment of $900,000 for major upgrades that will provide a range of fun new equipment for kids of all ages," Minister for Transport and City Services Meegan Fitzharris said today.
"Play time at the Boswell Crescent and Jacobs Street playgrounds in Florey and Evatt will improve, with new equipment on the way. A double swing set, spinning platform and play unit will be provided for younger children, as well as a new seesaw at the Evatt playground.
"There will be more opportunities to swing, slide and climb at the Howell Place playground in Gowrie with a double swing set, rotating seesaw, train structure and play unit being delivered there.
"In Gungahlin, upgrades will be rolled out at the Yerrabi Pond District Park, where the existing Tarzan bridge and large swing will be upgraded to improve safety at this popular park.
"Community needs and demands have changed since many of these playgrounds were built and it is important to plan for the next stage in their life.
"The maintenance of equipment at our playgrounds is also important to ensure existing facilities remain safe and accessible. This round of upgrades will include maintenance to the fencing at the playgrounds on Alberga Street in Kaleen, Jeffries Street in Gowrie, Whitney Place in Weston and Glassey Place in Spence.
"Safety also means protection from the sun, and 25 playgrounds will have shade sails installed to make them more pleasant at all times of the day.
"Local neighbourhood playgrounds in the suburbs of Ainslie, Bonython, Crace, Forde, Florey, Harrison, Holt, Kaleen, Kambah, Macarthur, Monash, Ngunnawal, Palmerston, Rivett, Spence, Theodore, Weston and Yarralumla will each receive a shade sail.
"Seven district parks will also receive additional shade, including Telopea Park in Barton, Point Hut Pond District Park in Gordon, Kambah District Park, Fadden Pines District Park, Civic skate park and the Boundless all abilities playground.
"The new shade sails will allow parents and children to enjoy the playground with added protection from the sun as well as protect the play equipment from sun exposure which can increase its lifespan and reduce maintenance costs.
"Work on these playground upgrades will start early this year and be completed by mid-2017."