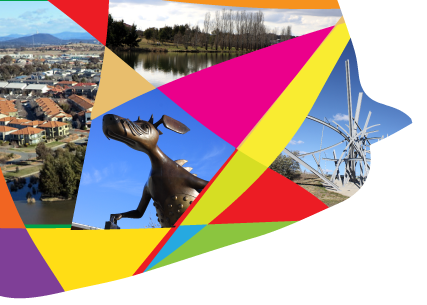 With the days getting longer and warmer, Canberra families are encouraged to get out and about and visit one of the Territory's recently upgraded play spaces, Diana Hill, Design and Development Manager, said today.
"As part of the ACT Government's $1 million 2011-12 Playground Safety Program, the renewal of five play spaces in Canberra is now complete," Ms Hill said.
Ms Hill said that work to install shade sails and structures across 13 existing play space sites across Canberra was also recently completed.
"The ACT Government invested $400,000 toward the installation of shade sails making our play spaces more pleasant and encouraging families to use them during the day, especially during the warmer months.
"The new shade sails are an average 100m2 in area and will shade large areas of the play spaces and any seats beneath them.
Shade sails have been installed at play spaces at Violets Park in Ngunnawal and Moonlight Avenue in Harrison.
"Through the Playground Safety Program we are committed to providing safe, accessible and modern play spaces for Canberra kids."
The ACT Government has also committed $1 million to the 2012-13 Playground Safety Program. This program includes the renewal of play areas at Yerrabi Pond District Park. Construction work has now commenced at Yerrabi with works anticipated to continue until June 2013.
Courtesy of TAMS.