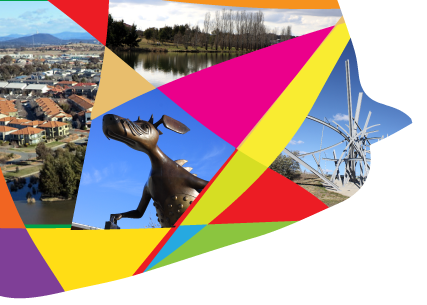 As expected Canberra's 3rd hospital will not be built in Gungahlin, even more reason for the new Community Health Centre to have a walk-in clinic.
ACT Chief Minister and Minister for Health Katy Gallagher today announced a new hospital will be built at the University of Canberra.
The Chief Minister and University of Canberra Vice-Chancellor Professor Stephen Parker signed a Heads of Agreement this morning confirming the 'University of Canberra Public Hospital' will be built on the northwest of the University's Brucecampus, a location identified in January this year as the preferred site.
"This is excellent news for Canberra, which secures a new hospital for our city and signals the start of an exciting partnership that integrates the University of Canberra with the provision of healthcare," the Chief Minister said.
"This is good for patients, good for students, good for the University and good for our economy."
"The hospital will be a 'sub-acute' facility offering a range of rehabilitation services, such as neurological rehabilitation and older persons' rehabilitation, as well as mental health services and day hospital services, such as hydrotherapy. It will be closely linked with the University, with spaces allocated for teaching and research within the hospital itself," the Chief Minister said.
An initial sum of $4 million has been allocated towards the planning and design of the hospital, which is scheduled for completion by 2017.
"We are building a health system for the future with more nurses, more beds and better facilities. Once built, this new hospital will significantly increase bed capacity, as we continue to increase beds across the health system. This Government has added over 260 beds since coming to government.
"The agreement reached today will cement the future of the UC as a premier health university. This is in line with my vision to build an education based economy for Canberra's second century," the Chief Minister concluded.
Professor Parker said the new hospital would build on the University's success in integrating teaching, research and treatment in health.
"The University of Canberra already trains a significant proportion of the region's health workforce, our researchers are finding new ways to tackle the health problems our community faces and our staff and students are delivering health services to the community – locating a hospital on our campus builds our capacity to serve the community in all these areas," Professor Parker said.
"An on campus hospital provides more high quality clinical placements to students, academic and research opportunities for clinical staff and additional benefits to patients in rehabilitation and sub-acute care.
"The University has experience delivering health services through its Faculty of Health Clinics and has developed innovative student-led models of care that provide students with hands-on experience and patients with an affordable service.
"Together with a new GP super clinic and our Faculty of Health, the hospital will be part of an emerging health hub at the University of Canberra," Professor Parker concluded.
Courtesy of Courtesy of Katy Gallagher MLA, Media Releases.