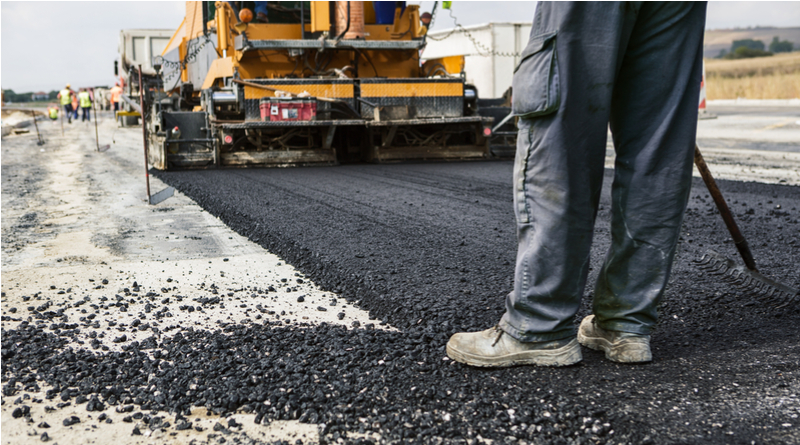 Road users and pedestrians are advised that there will be night works on Horse Park Drive between the Federal Highway and Well Station Drive from Sunday 14 April 2019 for additional road resurfacing improvements.
This resurfacing work will provide a smooth road surface, improving the driving experience for all road users with the added benefit of lowering noise emissions for nearby residential areas.
Location and timing of works
Work will take place in both directions on Horse Park Drive between the Federal Highway and Well Station Drive from Sunday 14 April 2019 for approximately one week (weather permitting). To finish these works as quickly as possible, they'll be carried out as night works from 6 pm to 6 am. One lane will remain open in both directions at all times.
Access to the Goorooyarroo car park will be temporarily closed whilst road resurfacing occurs at its entry/exit points. There will also be temporary closures at the two intersections (Federal Highway and Well Station Drive) whilst road resurfacing occurs. Signed detours will be in place.
In the event of unexpected delays, including inclement weather, work may continue following the Easter/Anzac Day break. Road users should take note of roadside signage which will advise them of the updated dates.
Effects on traffic
Delays are expected.
Barriers as well as warning and detour signs will be erected to alert people to the works and temporary closures.
Traffic controllers will be on site to guide motorists and pedestrians through the area.
Drivers are asked to be mindful of the changed traffic arrangements and adhere to the work zone speed limits of 40 km/h.
Following the Easter/Anzac Day period, the final line marking will be carried out and we expect to open all four lanes to traffic. Landscaping works will continue for the coming months and there will be off-peak lane closures to ensure the safety of workers.
For more information on the duplication of Horse Park Drive and other projects in the area, visit www.tccs.act.gov.au or contact Access Canberra on 13 22 81.