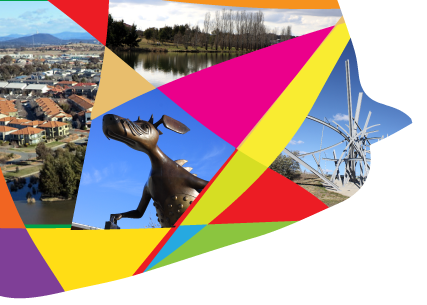 ACT Chief Minister Katy Gallagher today opened a new community centre that will give residents of Forde access to a range of new facilities and services.
The Forde Community Centre is the result of a successful partnership between the developers of Forde, the builder (Metro Constructions), Gungahlin Regional Community Services and the ACT Government. "This excellent community facility is testament of what we can achieve when business, government and the community work together," the Chief Minister said.
The ACT Government contributed $350,000 to the fit-out of the Forde Community Centre, with the construction costs being met by Forde Developments.
The development of the Forde Community Centre was assisted by Gungahlin Regional Community Services who will deliver programs and services to the community of Forde as well as the broader community of Gungahlin.
"The Forde Community Centre will play an important and integral role in developing and establishing the community spirit of the suburb. The Centre will become the place where people can meet, talk, dance, sing and learn," the Chief Minister said.
"Through the services and programs which are delivered from them, community facilities provide support for all people to live fulfilling and inclusive lives in the community," the Chief Minister concluded.
The new community centre complements existing facilities in Gungahlin including the community centres in Ngunnawal and Palmerston.
Courtesy of Media Release, Katy Gallagher MLA.