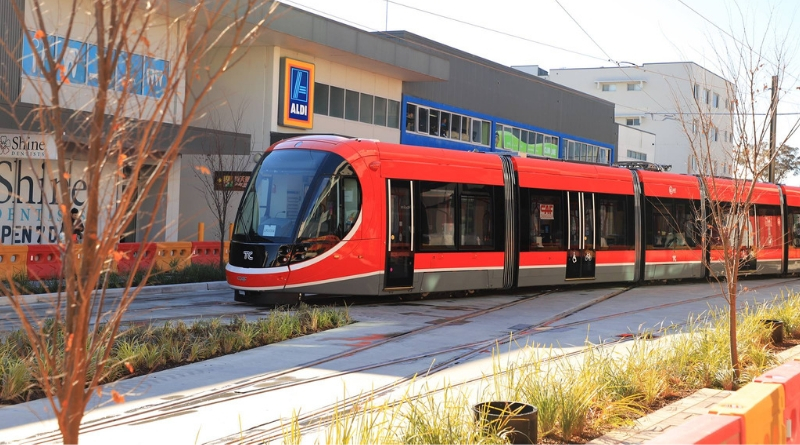 Transport Canberra has released 'near-miss' footage from on-board a light rail vehicle dashcam to highlight the hazards of pedestrians failing to obey instructions and follow road rules along the light rail corridor.
In this near-miss incident, two construction workers were about to cross the tracks in front of a light rail vehicle. In this video, one worker has pulled the other away from the path of an oncoming light rail vehicle. The workers were not associated with the Light Rail Project in any capacity and were crossing the tracks away from designated pedestrian crossings.
"This footage highlights the dangers to pedestrians and all road users of failing to pay attention around light rail vehicles", said a Transport Canberra spokesperson.
Working closely with ACT policing and ACT Emergency Services Agency, Transport Canberra and Canberra Metro will be targeting pedestrians, cyclists and motorists with a series of "rail ready" safety and 'preparedness around light rail' messages. These messages will be distributed via social media, video, media briefings and through face-to-face engagement with schools, social organisations and the community in the lead up to light rail services commencing in April.
Transport Canberra helps the city be better connected and more liveable through a network of buses and light rail and by making it easier to get around by walking or cycling.
For more information on the new network, visit www.transport.act.gov.au