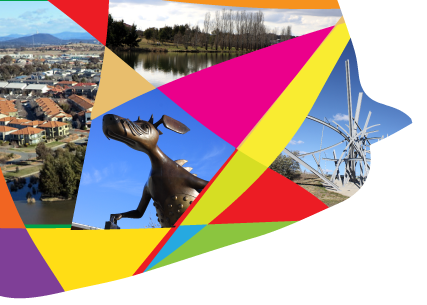 The 50th annual National Folk Festival will return to Exhibition Park in Canberra this Easter long weekend.
Artists and audiences from around the globe will come together in Canberra between 24 – 28 March to participate in the Festival.
Major events like the National Folk Festival provide a significant boost to the local economy. They support our retail and hospitality sector and give more people around Australia the opportunity to experience our wonderful city.
With more than 23 international artists and 40 local acts performing over the five days, this year's festival offers an exciting entertainment program for all attendees to enjoy and participate in. This includes BBC 2 Folk Singer of the Year Nancy Kerr who will perform with her acclaimed Sweet Visitor Band.
The much loved Canberra festival and winner of the 2015 Festivals and Events category of the Canberra and Capital Region Tourism Awards attracts more than 46,000 attendees over five days, with almost 73 per cent of those travelling from interstate.
For more information, visit www.folkfestival.org.au