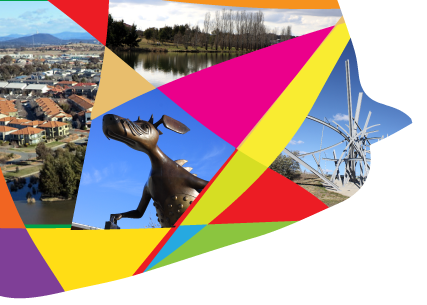 Submitted by Andrew Barr on 8 August 2012.
The sale by tender of land in one of Canberra's newest residential estates – the Gungahlin suburb of Jacka – has provided a boost for affordable housing in the ACT.
The ACT Labor Government is committed to ensuring all Canberrans have access to affordable and appropriate housing, and this sale in the suburb of Jacka represents another success.
Jacka will see the construction of more than 200 new homes with more than 60 of them to be priced between $340,000 and $373,000.
The land, comprising two packaged lots for single dwellings and six multi-unit sites, sold for more than $11.4 million and was subject to a competitive tender process which attracted more than 30 bids.
The successful tenderers were the locally based Village Building Company, Gracious Living Constructions and Elevated Constructions Pty Ltd.
I am proud of the extensive work undertaken by this Government to address housing affordability.
With almost all of the 84 recommendations from Phases I and II of the ACT Labor Government's Affordable Housing Action Plan either completed or under way and a record 17,000 dwellings sites released over the last four years indicators are beginning to point towards supply catching up to market demand.
In the latest Australian Bureau of Statistics (ABS) building approval figures published yesterday, the ACT recorded the largest trend increase in building approvals in the country at almost triple the national average.
This is a fantastic result for the Territory but affordable housing continues to be a significant issue in our community and there is more work to do.
That's why, the ACT Labor Government will continue to increase the supply of new housing over the next four years with the ACT's Land Release Program to deliver a further 19,500 new residential dwelling sites.
The 2012-13 ACT Budget also contains tax reforms and targeted assistance measures to further the Government's work in this area, providing affordable housing to Canberrans – particularly those on lower incomes.
Jacka is located just over 3 kilometres from the Gungahlin Town Centre with easy access to major highways, the city and the airport.
The estate has been master planned to incorporate sustainable design elements such as the solar orientation of blocks and water sensitive urban design.
Residents will also have access to a range of private and public education options, including Amaroo's kindergarten to Year 10 School and a network of pedestrian walkways and cycle paths to explore local neighbourhood attractions such as Mulligan's Flat nature reserve.
Courtesy of MLA Andrew Barr