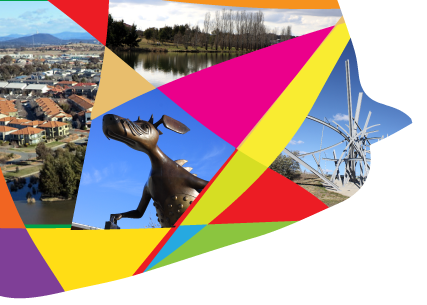 One issue that comes up quite frequently with us is the shortage of affordable childcare in Gungahlin. We have heard of a few more child care centres planned, including one to be attached to the ACT Governments new building to be built in the Town Centre.
With the ACT Election fast approaching make sure you let the candidates know if this an important issue to you. The more placements available in Gungahlin will give more parents options in returning to the workplace.
A 15 per cent increase in the number of Canberra families using childcare in 12 months shows the ACT Government's record investment in the sector is benefiting working families, ACT Minister for Community Services Joy Burch said.
New figures from the Commonwealth Department of Education, Employment and Workplace Relations show that between September 2010 and September 2011, the number of children in long day care in the ACT grew from 10,060 to 11,640 – an increase of 15.7 per cent and almost double the national average growth of 8 per cent.
Ms Burch said the ACT Government is increasing childcare places in Canberra at a rate of 500 extra places a year, which is helping a record number of families to access childcare.
"It is no coincidence that at a time when the ACT Government is investing record funding to increase the availability of childcare, there has been considerable growth in the number of families accessing childcare," Ms Burch said.
"The past two ACT Budgets have seen tens of millions of dollars invested in supporting extra childcare places, and also supporting the workforce to keep up with this growth. These figures show that Canberra families are taking up this extra choice in childcare in record numbers."
Ms Burch said that since 2001 there has been an increase of 93 per cent in the number of long day care places across Canberra, from 4121 to 7966, and the number of long day care providers has grown by 33 per cent, from 80 to 119.
DEEWR's The Child Care Update shows that nationally, over 704,000 families were using approved child care services in the September quarter 2011, which also reflects the benefits of the Federal Labor Government's record $19.9 billion investment in direct childcare assistance.
The Child Care Update is available at http://www.deewr.gov.au/Earlychildhood/Resources/Documents/ChildCareUpdateAug.pdf
Courtesy of Joy Burch Media Release.