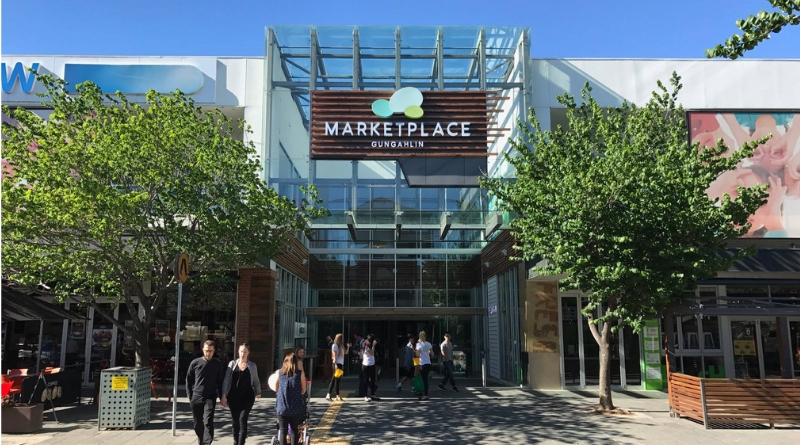 Marketplace Gungahlin has submitted a Development Application (DA) to develop the redundant loading dock in the Woolworths building. This development will convert the now unused loading area off Gungahlin place to allow for a single storey restaurant (150m2) with seating area of 55m2 as well as an additional single storey kiosk (22m2) with seating of 4.2m2.
To allow for this development the current laneway entry will be enhanced, new signage installed and access to and from Woolworths will be improved. The current female bathrooms will be demolished and new bathrooms constructed.
The current Crown Lease for this block will need to be amended to add 'restaurant' and 'pedestrian plaza' as permissible uses and remove the individual GFA limitations contained within the Crown Lease.
The Development Application 201935270 can be viewed and representations lodged here: https://www.planning.act.gov.au/development_applications/pubnote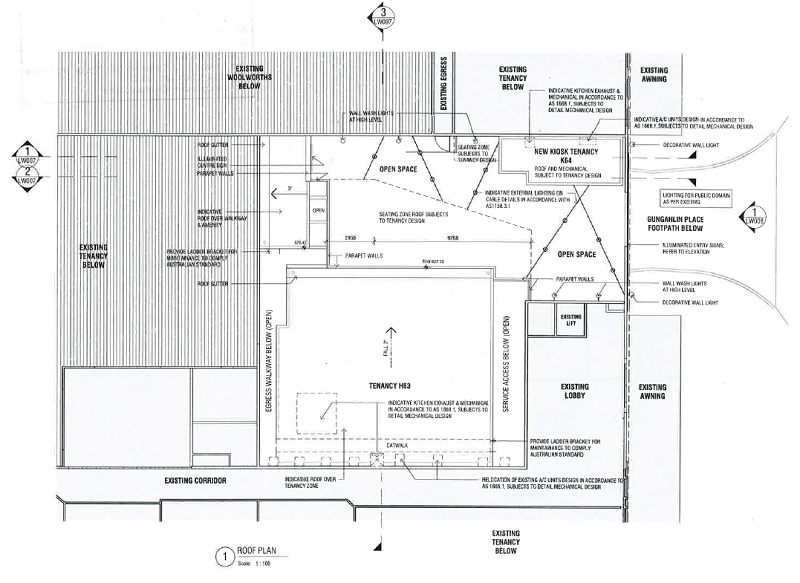 Design taken from Development Application – Created by The Buchan Group Australia Pty Ltd