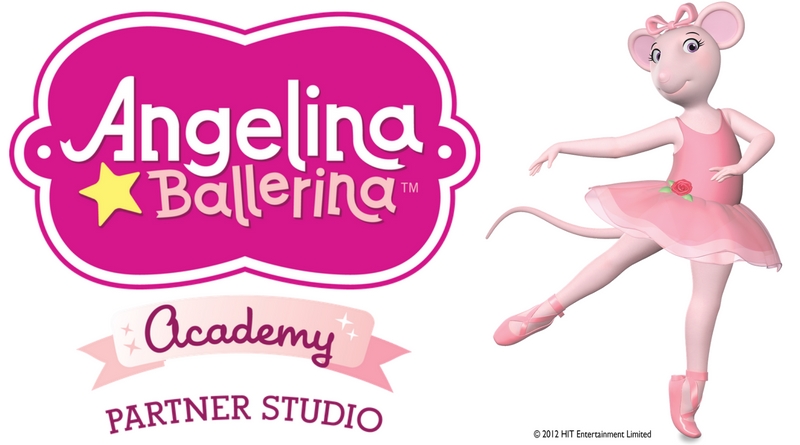 Angelina Ballerina Academy classes are taught through an international network of top dance studios and Mitchell based MAKS Ballet Studios is one such school that is an accredited Angelina Ballerina Academy. MAKS Ballet Studios as well as being a Angelina Ballerina Academy specialise in classical and contemporary artistry and technique founded on 37 years of professional experience.
The Angelina Ballerina Academy is a very special place for children with big dreams. The Angelina Ballerina Academy classes follow and bring to life the adventures of Angelina Ballerina, a remarkable mouseling who is armed with grace, determination and an unquenchable zest for fun.
Our classes are taught by our specialist instructors who will gently introduce your child to the world of dance and performance, through the fun and endearing Angelina Ballerina stories and music. Angelina Ballerina herself will visit classes once each year and join in our favourite Angelina Ballerina song and dance activities encouraging your child to become a dancing star.
Your child will receive a quality dance education in a caring and fun environment, with classes featuring the stories and adventures of Angelina Ballerina, plus all you'd expect in a great ballet class. The Angelina Ballerina Academy curriculum is designed by internationally renowned master teachers and child development experts especially to inspire little stars with big dreams.
Teachers blend ballet basics and creative movement with music featuring Angelina Ballerina's voice to create a special atmosphere for the beginning dancer.
Enrol today and your child will take their first steps in learning the skills and love of dance which will last a lifetime!