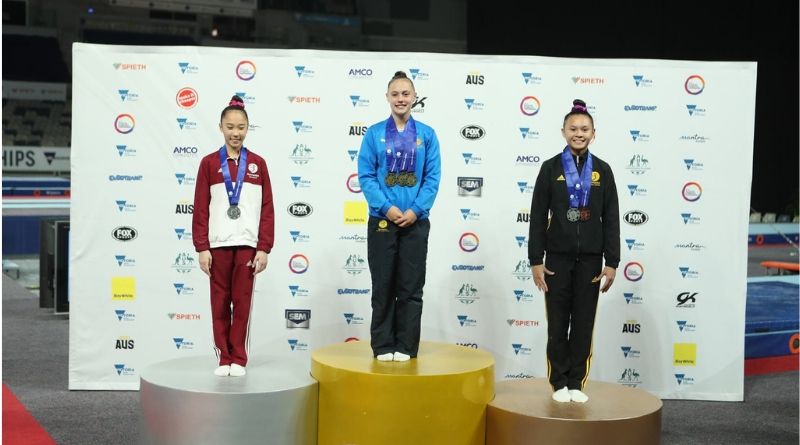 In May Amaroo School student, Madison Elphick competed at the 2019 Australian Championships at Melbourne Arena staged by Gymnastics Australia.
At this competition all six competitive Gymsports will be on show; the Olympic disciplines of Women's and Men's Artistic, Rhythmic and Trampoline Gymnastics, as well as Acrobatic Gymnastics, and for the first time Aerobic Gymnastics will also be joining our multi-Gymsport Australian Championships.
Madison wowed the crowd with her incredible effort in the All Around competition with a score of 100.939 to earn the title of WAG Level 9 15 & Under Australian Champion. Along with this, she was judged best in Vault and Floor.
Images thanks to Winkipop Media