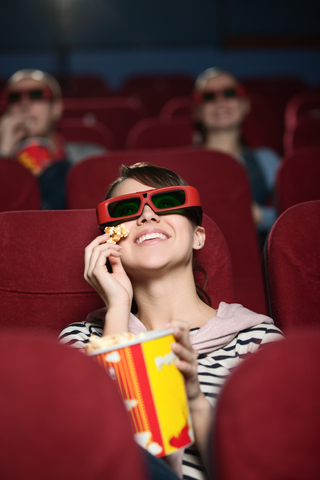 Work will commence in mid 2014 on a new seven screen cinema complex to be built in the Gungahlin Town Centre. MLA Andrew Barr confirmed today.
The construction of the cinema fulfils an election promise made by the ACT Labor government at the last election.
Bounded by Hibberson, Hinder, Efkarpidis and Kate Crace Streets, the complex is to be built by the Krnc Group, a long established Canberra company
With a total capacity for more than 2,000 patrons, two of the cinemas will each a have seating of around 500 and the remaining five will have approximately 200 seats each..
In addition to the cinema complex, the development will also include 4,300 square metres for a major retailer, 1450 square metres for other retail businesses, 1500 square metres of commercial space and three residential floors of approximately 86 one and two bedroom apartments.
The development will also provide parking for more than 900 cars of which more than 600 spaces will be underground.
MLA Andrew Barr said "I am particularly pleased that the Krnc family have been the successful tenderer in this process as they have a long history of running very successful businesses in Canberra and their willingness to be involved in this major new phase in the development of the Gungahlin town centre clearly demonstrates the confidence they have in our city."..
"I am also delighted that Greater Union, who has been such a major player in the entertainment industry in Australia for so many years, is in discussions with the developer to operate the cinema complex.".
"Delivering on this election promise is yet another example of the Labor government's continued commitment to the growth of the Gungahlin town centre and comes only weeks after construction commenced on the new Government Office Block."